Author Interview with author, editor, and poet Erin Bow
Updated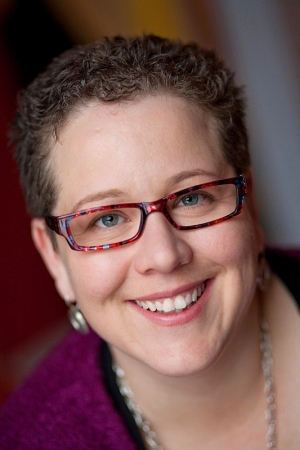 Physicist, author, poet, mother—Erin Bow wears a lot of hats, all of them successfully. Her poetry—published under her maiden name, Erin Noteboom—has won the CBC Canadian Literary Award, among major prizes. Her first novel, Plain Kate, just won the TD Canadian Children's Literary Award for best book for kids published in 2010.
In this interview, Erin shares her thoughts on poetry, YA fantasy, and the connections between physics and poetry. Special thanks goes out to Scribophile member Peregrine Holmes for initially contacting Erin on our behalf.
Scribophile: Before you were a published YA novelist and poet, you were a nuclear physicist at CERN. Have particle physics, fiction, and poetry always existed in an uneasy alliance for you? If so, or even if not, how do you think your hard science background has affected the way you approach writing—either from a practical standpoint or a stylistic one?
Erin: Yes, I always wanted to be both a physicist and a writer. I delayed declaring a major as long as I could, and in the end I picked physics on the grounds that you might be able to teach yourself to write, but teaching yourself about eigenvectors is rather a tall order. I think I would have stuck with physics if it hadn't totally squeezed out everything else—just like being a medical resident, being a graduate student tends to eat your life. Anyway, it did squeeze, and I did make the big jump from research scientist to poet and children's writer.
I know that people find this startling. I can only say that it's my life and seems natural to me. Poetry and science do not seem that different. They are both a way of looking at the world without preconceptions and trying to catch something vital about it as simply as possible. Both are ways of spotting strange and unexpected connections.
Lucretius, a Roman who wrote a book called The Nature of Things, said that to be scientists we needed to look at the world with fresh eyes. That's poetry too.
I once gave a talk about how science informs my writing, where I discussed this and other issues (like research, and apprenticeship, and darned hard slogging) that both science and writing have in common. It's posted on youtube here, if you'd like to watch it.
Scribophile: I've heard Rick Riordan claim that "YA" is only a marketing term, and that there's no real difference between writing it and writing mainstream fiction (he's published both types). In the bio on your website, on the other hand, you mention that what you like most about YA fiction and poetry is that "they have in common mindfulness about the magic of language." Have you seen this mindfulness in any literary or mainstream fiction at all? And do you think there are any other major differences?
Erin: Oh, I have a feeling I might be getting myself into trouble, dissing literary fiction. There is indeed magic in it—I think there is probably magic in all kinds of fiction. In fact, I think fiction is a sort of magic: that I as a writer can reach into the page with my heart, and you as a writer can reach out to the page with your heart, and together we can create this entirely separate person, a character—that our hearts can meet in this person, who doesn't even exist—that seems to me a miracle.
Still, there's something special about writing for kids. Maybe pulling in a third kind of writing will explain what I mean. I also write about science, and recently I had to do a piece for kids answering the question "what is space?" In it I used the word "matter." Now, that's a word you know, and it's a word I know. But it's probably not a word a seven year old knows, and therefore when I used it I had to think about what I really meant by it. If I define it as "a scientific word for stuff" then why don't I just use "stuff"? You have to understand the power of the name "matter." You have to understand what it means to name things: the spell it casts.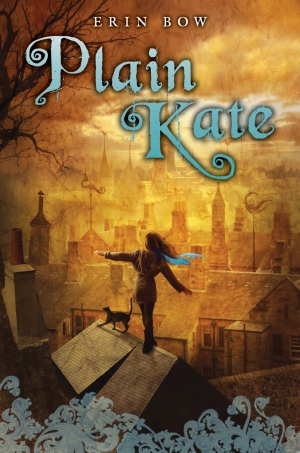 That's what I like about children's fiction—you have to strip away a layer of preconceptions and assumptions. You write closer to the bone. You write bigger. It's the opposite of the cleverness that afflicts too much literary fiction.
I also like that in children's literature there will always be a story. The book may be total dreck—but it will always tell a story, because teenagers won't put up with books that don't. Since I like stories above all things, this suits me.
All this said, I mostly write YA fantasy because I like to read YA fantasy. My favorite books in the world are The Wizard of Earthsea, The Lord of the Rings, and The Last Unicorn. My dream is to write a book like one of those. And those books, these days, mostly get shelved YA. And in that sense Riordan is right—you write what you want and let other people worry about what shelf to put it on.
Scribophile: In general, how much research do you do for your novels? Does it take place before you sit down and write the thing, or do you work on both tasks at the same time? And how can you tell when you've done enough—or even too much?
Erin: Mostly I write and research in parallel. There are places where it's straightforward. Your character needs a sucking chest wound, so you read up on sucking chest wounds, find yourself a combat medic to chat with, and then pull out the knife and write. Easy peasy.
There are places where research is just procrastination. You need to launch a spaceship from a magnetic rail, so you start researching eddy coils etc, and before you know it you find yourself wondering if the magnets need to be supercooled, and deciding Loftstrom Loops are awesome and we should totally build one, who do I write to at NASA about that—forgetting that none of the characters give two figs about how the shuttle works.
The best and hardest kind of research is the research that builds the world. For instance, my current book in draft has horses in it—in fact it takes place during an epic cross-continent ride. I've never been on or around horses, so I don't know much about them. The tricky part about this research is that you don't know what you need to know. So I did a lot of general reading, of the "horses for dummies" kind. A lot of hanging out in virtual communities like The Long Rider's Guild.
The other kind of research (chest wounds and space ships) I mostly do as I go along, but the horses kind of research I have to do upfront. This is because I have to shape the story to suit the horses, not twist the horses to suit the story. I knew I'd got it (as much as it could be got) when horses stop being a problem and became an inspiration. When they moved themselves, the way stories move or characters move.
I call this letting research shape the story writing from the inside out. If you think that's hard to do with horses—and it is—try writing about another culture. You can't just pin some feathers and blood sacrifice on ye olde sword and sorcery story and call it Aztec. That's writing a story from the outside in.
Getting to inside-out is difficult. Appropriation is always a risk—and really, all stories are appropriation. But the second miracle of fiction is that it is possible. Writing about people who are in various profound ways Not You is possible.
Scribophile: To be fair, Loftstrom Loops are awesome. Anyway, let's shift the focus to poetry. I've found that beginning writers tend to have more trouble with poetry (or at least admit to having more trouble with it) than with fiction. Do you have any hard-won words of wisdom or reading recommendations for those who are struggling with verse, or for those who want to try their hand at it?
Erin: Just one: read.
I am often astonished by how many people attempt to write poetry but never read it. I suspect this is not true of novels, or of any other form of art. But people have this idea that poetry is supposed to express what's inside you—just pure inspired utterance. This is bunkum. Poetry has a tradition, just as novels do, or paintings, or music. There are techniques; there are skills. I don't think you have to study it formally, but I do think you have to read.
You have to know your tradition before you can strike out from it.
Scribophile: Great advice! In regards to poetry, you've said that you prefer "mainstream" poetry to that which seeks out obscurity, or that which is "only of interest to other poets and to theorists of language." Some of the qualities you list include things like meaning, emotional depth, and a poem that "opens to one reading but rewards many." Can you go into a bit more detail about this, and give some examples of poets and poems that have influenced your views?
Erin: You've read my manifesto! Oh dear, more trouble—though getting in trouble with poets is usually safe. There are not many of us. (Though, like academics, we have bitter battles because, as someone once said, the stakes are so low.)
So, who to piss off?
How about Christian Bök. I was on a panel with him recently where we talked about how science informs poetry. He has learned genetic engineering so that he can incorporate a short "poem" into the DNA of an extremophile bacteria, which will then excrete a protein whose DNA sequence is another poem. (To read the poem you need to be a genetic engineer, and also to understand whatever equivalence was used to map DNA to English.) This is an interesting project, but it's well outside my interests. The most telling reason why is that nowhere in this hour-long panel did we talk about what either poem SAYS. Our conversation went something like this:
Christian - "I like extremophile bacteria. I have an extremophile approach to poetry: I like to put language under extreme conditions and see what can survive—how far I can push it."
Me - "I like sparrows."
This is my favorite poem about reacting to extreme conditions. It's an Issa haiku translated by one of my favorite contemporary poets, Jane Hirshfield:
On a branch floating downriver a cricket, singing.
It's about mortality. It's about religion. It's about crickets. It is completely fresh. It was written 200 years ago.
Poets I like include Issa and Hirshfield, Mary Oliver and Lorna Crozier, Patrick Kavanaugh and W.S. Merwin.
Scribophile: Our last question is usually very open. Do you have anything interesting on the horizon, fiction- or poetry-wise? Any other useful information or curious facts you'd like to share with a bunch of writers who are constantly working on their craft?
Erin: Oh, I'm so crazy busy with cool stuff. I'm really privileged to have time to work on it—I do have a half-time science writing day job, and I do have two small kids, but that means I have three hours a day, and I rent this really terrific office, so I get a lot of writing done.
In poetry I'm working most actively on a series of poems that are riffs on Catullus—a lyric poet who lived in Rome in the first century BCE. And I'm writing, still, a long poem (40 pages, right now) on mortality, religion, science, sparrows and crickets.
I have two fiction projects on the go: Sorrow's Knot is the book I'm editing. It's about a girl who inherits her mother's power to bind the dead, so that they won't become hungry ghosts. She's proud of that—until her mother dies. It should be out from Arthur A. Levine books at Scholastic some time next year.
I'm also working on a trilogy set 500 years in the future, in a nice peaceful appropriate-tech permaculture world. They keep it nice and peaceful by exchanging the royal children as hostages—the kids are raised together (by artificial intelligences) in isolated schools, where they have a pretty decent life unless their countries declare war, in which case they get spirited off to the grey room and are never seen again. Fun!
The first book, Children of Peace, is narrated by Greta Gustafsen Stuart, Duchess of Halifax and Crown Princess of the PanPolar confederacy. It's a boarding school novel with agricultural humor (zucchini! goat sex!) and ritual murder. The sequel, The Swan Riders, is the book with the horseback journey in it. Crazy AIs on horseback, y'all.
I don't really have brilliant advice, except to love it and keep doing it and not listen to experts too much. I do have a great essay on how to get stuck and brood you might enjoy. You can read that essay here.
Scribophile: I'd just like to thank you again for giving us this interview—I know you're very, very busy! (Scribbers, if you'd like to get more personal advice from Erin, she offers an excellent, reasonably-priced editing-and-mentoring service.)