Author Interview with Award-Winning Fantasy Novelist James Stoddard
Updated
Special thanks to Scribophile member Everett Kergosien (alias eekwriter) for putting us in touch with this award-winning fantasy author for an interview.
James Stoddard's short fiction and articles have appeared in well-known science fiction publications such as Amazing Stories and The Magazine of Fantasy and Science Fiction. His science fiction story, "The Battle of York," was included in The Year's Best SF 10, and his fantasy story, "The First Editions," was included in the 2009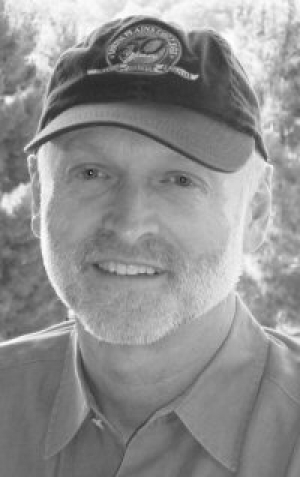 Year's Best Fantasy 9. His novel, The High House, won the Compton Crook Award for best fantasy by a new novelist, was awarded second place as best fantasy of the year by the International Association for the Fantastic in the Arts, landed in the Locus top ten for best SF/Fantasy book of the year, and was a finalist for the Mythopoeic Award. A sequel, The False House, followed. He has recently released a rewrite of William Hope Hodgson's The Night Land. You can find out more about James, including a full list of publications, on his website at SFF.net.
James gave us his insight on getting started as a writer, genre standards, matters of music, and other equally fascinating topics.
Scribophile: You took quite a long break in your writing to pursue a career in music, and now teach sound recording and engineering at the college level. Do you think your musical interests have affected the way you write, stylistically-speaking? That is: do you pay attention to how your words, sentences, and paragraphs sound as well as what they mean?
James: I was given piano lessons from the time I was six, so it's hard to say how music affected me, but I think it must have had an impact. I'm compulsive about the way my sentences sound, and I love stylistic writers like Lord Dunsany and Ray Bradbury. I think every writer has a certain inner cadence, and bringing out the best of that cadence is part of learning to write. I also enjoy experimenting with styles.
In one of her books, Ursula LeGuin talks about J. R. R. Tolkien's style. His writing is so fluid that it's easy to think he doesn't have one, but he actually has several styles, varying, for example, from the homey phrasing of the hobbits in the Shire, to the high language of his battle scenes. I recently sold a short story to The Night Land website where I consciously tried to imitate Tolkien's phrasing. It was a stretch for me, because it doesn't match my own cadence, but I learned some things from the attempt.
Scribophile: On your website, you have a (fantastic) post that dispenses writerly advice to new and beginning writers. Right at the beginning of that you talk a bit about selling High House and False House (your first two published novels) to Warner Books, and how it changed your writing habits a bit to have to write a sequel. I know you're also currently shopping around the third book in the series. What—if any—do you think the differences are between writing and marketing a first novel as an essentially unpublished author and a third as a published author?
James: I'm glad you found my writing section worthwhile—I want to expand it as time allows, because the writing process fascinates me. I'm particularly interested in finding ways to help young writers become publishable sooner than they otherwise would.
To answer your question, I think it's both easier and more difficult to publish a third novel. Agents and editors love first novels for the same reason readers love discovering a great new writer—there are so many possibilities in finding a new voice. For the editor, in addition to the enjoyment of the book, there's also the possibility of tremendous economic returns if it becomes a best-seller. Editors and agents are, on the whole, an optimistic lot, always on the look-out for a breakthrough novel, so if your writing is truly outstanding in some way, there's a real chance of getting published.
When selling a second or third book, there are a couple things in your favor: you've established yourself as someone who can write an engaging book and shown that at some level you're a professional. Which means you can get the attention of agents and editors. But if your previous books weren't best-sellers, the economic glamor of that first book has faded. You really do have to prove yourself with every work. That's a change that's come about in the last twenty years, by the way. Back in the day, publishers expected to lose money on many first or second novels, but would keep releasing a writer's books until he could build an audience.
Scribophile: In that essay, you also puncture a few of the popular writing myths, especially the advice that characters should be "more real" than real people. As you rightly point out, any character is essentially flat compared to a real person. How do you think we can make people relate to our characters and stories in a meaningful way despite that?
James: It's something new for me, but I now believe I have to understand my character's personalities before I ever write a word. My perspective on their personalities may change as I'm writing, but I need to have a good grasp on who they are and what their core beliefs are.
There are two movies that have come out recently: John Carter of Mars and The Hunger Games. Both are based on hugely popular novels. The Hunger Games release is going to make millions. John Carter is estimated to lose over a hundred million. I've seen John Carter and it's a good movie. It could be argued that The Hunger Games couldn't have been written if John Carter author Edgar Rice Burroughs—best known for inventing Tarzan—hadn't perfected the whole cliffhanger technique so prevalent in Hunger Games. Unfortunately, Burroughs' books were popular a hundred years ago instead of this year. I mention this because, apart from plot, the main difference in the two books is characterization. These days characterization is king. Gone are the years when a hero could simply be moral and a good fighter with a strong goal. Readers want the interaction of personalities.
To that end, I recommend a book I just finished by Brandilyn Collins called: Getting into Character: Seven Secrets a Novelist Can Learn from Actors, an excellent book to be read with highlighter in hand. It teaches you how to interview your characters to find two or three fundamental motivations, which result in particular mannerisms. Like me, you've probably been advised to create a character by starting a list: eye color, height, childhood traumas, etc. Nothing wrong with lists, except they've never worked for me. Collins' technique does work.
Scribophile: Apart from your Evenmere series, you've also published a few short stories and a retelling of a novel in William Hope Hodgson's Night Land setting. Was working in another person's universe different than working in your own? Do you feel like your engagement with Hodgson's work has changed how you approach your own writing?
James: My rewrite of The Night Land requires a little explanation. It was originally penned in 1912. It's an incredible novel—science fiction, fantasy, and most of all, a wonderful romance. It begins in the 17th century and quickly moves to millions of years in the future, when the sun has gone out, leaving the whole world in darkness, with the surviving population of the world forced to dwell in a miles-high pyramid as protection against the evil creatures besieging their citadel. Unfortunately, Hodgson chose to write it in difficult, archaic English of his own invention. As a result, few people read it today. But it's too good a story to be lost, and I wanted to bring it to a modern audience.
I once read a reader review of the original work, which more or less said that if by the end of the book you aren't jumping up and down, having a totally cathartic experience, you probably lack the necessary ingredients to be a human being. I tend to agree—the ending is that good; the whole work is amazing.
Working in Hodgson's universe was far different than writing my own material. One has to have respect for the original author's intent, and each chapter was a challenge at some level. The book is written in first person and Hodgson neither named his hero nor used any dialogue. Readers a hundred years ago were comfortable with heroes that were brave and strong and heroines that were beautiful—I needed names and dialogue for characterization. I had to create motivations for some of the heroine's more mysterious actions. Working with Hodgson's wonderfully imaginative concept was a lot of fun. But I don't think it affected my way of working in my other writing. It's two different processes.
Scribophile: I know Tolkein is an influence of yours, and you obviously enjoy Hodgson. Your "On Writing" also mentions ER Eddison, another late 19th/early 20th century writer. Are there any contemporary high fantasy authors you enjoy?
James: John C. Wright has done some nice work with his Orphans of Chaos series, though it's probably not categorized as high fantasy. I've just begun reading The Name of the Wind by Patrick Rothfuss, which shows a lot of promise. I've always been a great fan of LeGuin's Earthsea series. But the books I've enjoyed most recently have been Science Fiction: The Hunger Games is a page-turner. I recently read Orson Scott Card's Ender's Game for the first time and it's equally compelling. Now that I have a Kindle, I tend to download samples of high fantasy works, but seldom finish them. I'm just too familiar with much of the subject-matter—the danger of a lifetime of fantasy reading. As a writer, I also need to read books that fire my imagination. It's good to be aware of contemporary works, but if that's where I get my inspiration, I'll end up chasing the latest trend. So I try to read more books outside the field.
Scribophile: For that matter, I'm not entirely clear on what constitutes "high fantasy." I always had a vague idea it had to do with secondary worlds and elves. What, to you, are the key aspects of the genre? Do you feel like these things have changed with time, and will continue to do so?
James: My own definition of high fantasy would be a work set in a fantasy world, where the events are of epic proportions: vast battles involving whole empires. Tolkien created the genre, so even though fantasy literature is as old as humankind, high fantasy is really a young literature. Springing as it did from the inspiration of a single book, it's bound to change. The Game of Thrones is high fantasy far different than the Lord of the Rings. The biggest transformation has come, I think, with the recent emphasis on love and romance, another aspect of our present fascination with characterization. I suspect a day will arrive, hopefully not soon, when the general reading public will tire of fantasy as they have other genres; there is so much fantasy in movies these days that a backlash seems inevitable. But until then, it will hopefully continue to change and evolve, as a good literature should.
Scribophile: This last question is fairly open-ended. What are your writing plans from here on out? More Evenmere? More Night Land? Something else entirely?
James: Other than a short story or two, I think I've done all I can in the world of The Night Land. Hodgson's book is a work of genius—any sequel is bound to fall short. I love Evenmere—the concept of an infinite Victorian mansion serving as the mechanism that keeps the universe running is so open-ended any number of stories can be set there; but there are other ideas I would like to explore. I'm plotting a new novel right now—I'm reluctant to talk about it because doing so might dilute my enthusiasm. And I have an idea for a longer work I've been tinkering with for several years. There are short stories I'd like to write as time allows, and experiments in style. It's all an adventure, living and dying one page at a time.
Scribophile: Thanks again for taking the time to share your expertise and experience with all us beginning writers, James. We look forward to seeing your new work—whatever directions it may take!