We all know that the internet is packed with great resources for writers. But with all the writing you're doing, you just haven't got time to dig through the piles of writing blogs out there. There's just too many to sift through. So, your friendly neighborhood Scribophile staff took it upon themselves to put together a list of the six best writing blogs out there for you to read, subscribe to, and enjoy. Here they are, in no particular order:
Nathan Bradsford – Literary Agent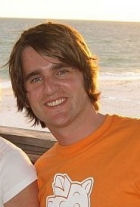 Nathan, as you may have already figured, is a literary agent. But behind the Bond-esque blog title lies a treasure trove of perceptive advice on topics ranging from passive voice to writing query letters to dealing with rejection to why you need an editor. Even if you're not actively trying to get published, the insights in these posts will help get you acclimated to the publishing world and will only sharpen your writing further. Nathan's been swimming in the deep end for a while, and reading his blog may just teach you enough to ditch those floaties.

The posts in Manuscript Mavens reflect the diversity of its writers—no less than 5 authors contribute to this blog, each one with a unique voice and background. Each one has a different perspective on the craft, and their combined knowledge about writing and the business is a great resource for everyone from the novice to the wordsmith. You'll often find them riffing off of each other's posts, approaching a theme from different angles and experiences, working through it so thoroughly that you'll feel like an expert writer just by reading.

Write Mindset is a blog about how to be a better writer, maintained by Simon Townley. Simon's a freelancer who's been a professional writer for over 20 years. While it hasn't been around for as long as some of these other blogs, that doesn't mean the advice isn't sound—Write Mindset is full of solid tips for making your writing lean and mean. As a copywriter, Simon knows how to effectively capture the reader's attention, and Write Mindset is an easy-to-read distillation of his knowledge and experience.
Science Fiction and Fantasy Novelists
Another group blog, this one catering to the Science Fiction/Fantasy crowd. The contributors to this blog are an invite-only group of published authors, each with their own personal blog for extra reading material. While some of the posts are specific to the genre, the majority are general enough for any writer to find extremely useful. This one's not just a must-read for SF/F writers… the tips and glimpses into the publishing world found here are invaluable for writers of any genre.
Last I checked, Lynn Viehl, author of Paperback Writer, has 38 published novels to her name (and other pen names). That's quite a number. But, even after writing all of those pages, she still finds time to write this blog, a collection of writing tips, thoughts on the publishing world, and general musings on life. Even if her books aren't your genre, Lynn's thoughts and advice are absolutely indispensable for any writer who wants to make it big. There's no better way to improve your writing than picking the brain of a pro.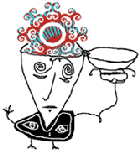 While not really a writing blog, Grow-A-Brain has a huge depository of writing and literature links from all over the web dating all the way back to 2004. If you ever find yourself need a break from the ole' word processor, open up Grow-A-Brain and trawl through some of the fascinating, silly, hilarious, and strange stuff that they've collected from the depths of the internet.
Got any other cool writing blogs that you're a regular reader of? Leave a comment and let us know!