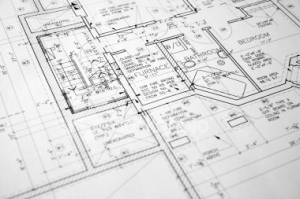 At the beginning of every school year, my sophomores read and write about a short story by Mark Helprin called "White Gardens." The assignment is purely diagnostic, designed to get them back in the swing of reading after a summer numbed by Facebook and XBox 360s, and to get a sample of their writing so I can figure out what I've got to work with. "White Gardens" is brief, even for a short story, and I'm sure it was written long before anyone coined the expression "flash fiction." Helprin was, I suspect, subscribing to the old writing question "How long should a story be?" and its answer "As long as it needs to be."
Every fall it occurred to me how beautifully "White Gardens" was written ; sometimes, as the class read, I sat there marveling at Helprin's use of structure, imagery, and language. A few years ago, it occurred to me that maybe, as a writer, I might have something to learn from this story of the funeral of a group of firefighters who died in a fire, one lone widow, and the young priest who makes a small error during his eulogy.
I started by retyping the story myself to get a sense of its structure and pace, and then I marked it up the way I might mark a student's essay. I noticed immediately that it starts "in media res", meaning "in the middle of things." The opening line is: "It was August. In the middle of his eulogy, the priest said, 'Now they must leave us to repose in white gardens,' and then halted in confusion, for he had certainly meant green gardens." Even by the end of the first sentence, we are oriented--We know the season (summer), we know we're in a Catholic Church (the priest), and we know someone has died (the eulogy). It's a great opening sentence. I was hooked. We also know that the priest, for whatever reason, has gotten nervous somehow and messed up what he intended to say ("for he had certainly meant green gardens"). I'm sure there's much more we can tell by the end of that first sentence. That he's confused, for one. That he's relying somewhat on clerical cliches, for another. A handful of words and we are totally immersed in the world of the story.
Next, I marked specific details ("overcrowded church," "tropical suits," "white smoke billowing from a chimney," "shiny new engine," etc.). I also marked lines that dealt with characterization, point of view, sentence structure (dashes, semi-colons, dependent clauses, etc.) figurative language, description, rhythm, sensory imagery, action, setting, conflict, and resolution. With a little more gumption, I could have gone back and highlighted important vocabulary and/or strong "theme" sentences, and maybe even taken a section and written a piece of my own, using only the sentence structure in Helprin's paragraphs, just to see how it was done.
In the end, I was looking for some kind of pattern or evident dissemination of The Seven Elements of Fiction that would immediately provide me with The Secret of Excellent Writing. But, as with all art, it was a bit like trying to capture a butterfly with a shotgun. What I did notice, however, is that in this particular story, Helprin used specific detail, powerful sensory imagery, and a few key references to sketch in the whole. That was all helpful analysis. I went immediately to a short piece I was working on at the time and did some editing accordingly. That piece never saw the light of day, but no matter. I was still able to take what I learned from Helprin and incorporate it into my writing style. The moral of the story, I suppose, is that we should always be on the lookout for writers whose work we can use as a blueprint, a model to improve the quality of our own writing. Question: What models do you use to improve the quality of your own writing?