If you're used to writing fiction and poetry (or not writing at all!), writing a blog can seem a little intimidating—but it doesn't have to be. In fact, blogging can be some of the most fun and rewarding writing you'll ever do. There's no publishers to answer to, no editors to cover your writing in red ink, and it gives you a chance to write about what you want, when you want. And the best part is, you can do it and build an audience for free. We've compiled a few tips that we've found useful to help you sharpen your blogging skills (or to get you started if you don't have one yet!)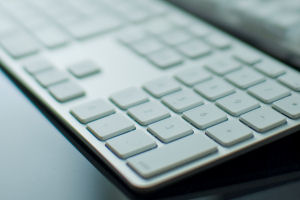 Firstly:
Don't waste your reader's time. This is the golden rule for blogging. There's a whole lot of other stuff out there that you're competing with for your reader's attention. Keeping your reader's attention span satisfied is the most important thing you can do to make your blog posts accessible.  Present good information in a concise, easy-to-read way. That leads us to our next point:
Write in short, simple, and clear sentences. Keeping your readers interested means keeping your wordiness to a minimum. Using a clear and concise style will let you pack more information into fewer words. Your writing should keep your readers focused on the main points instead of the fluff surrounding them. After all, you're writing a short, informative post, not War and Peace.
Love the list. We all love to read lists online because it structures information for us. They clearly mark where one idea starts and where another ends. This lets us quickly scan content and skip around the important points—a concept that's not possible with the traditional "wall-of-paragraphs" style.
Keep it easy-to-scan. This goes hand-in-hand with clarity and lists. The fact is blog readers often visit several blogs per day, and they have a limited time to do it in. If your posts are blocks of text that meander from topic to topic, your readers are going to give up halfway through and cruise on to a different blog. As you're writing, ask yourself: "Can I figure out what this post is about in one quick glance?" If the answer is no, chances are your readers aren't going to have the patience to read it either.
It's all in the headline. The headline is the first thing your readers see and is the most important factor in convincing them you're post's worth reading. Your headline is usually what gets used when other sites link back to you too. If your readers don't see an interesting headline, there's a good chance they won't give your post a second look.
Save the thesis statement for class. Let's face it: the essays we wrote in high school and college were pretty boring. They were boring because we had to force them into a structure: beginning, middle, and end, no contractions, big words, thesis statement, and so on. Nobody wants to read that, and almost nobody likes to write it. It's a lot more interesting to read stuff that's written in a friendly and accessible way. Write your blog posts as you're saying them out loud. Make them friendly, easy-to-read, and witty. Pretend like you're having a chat with your readers. Bonus points if you can be funny (although that's pretty hard to do well).
Let your readers talk back. If you host your own blog, leave the comments section open. Give readers the chance to respond to your post and maybe even open a dialog. They'll appreciate the ability to express their thoughts, and chances are, they'll come back to read more. You might even get an interesting discussion going that lets you see your topic in a different way.
Use links and link often. If you reference something in your article, why not link to it at the same time? After all, this is the internet we're talking about—everything should be connected to everything else! Your readers will appreciate the easy access to information, you'll build up goodwill with other bloggers, and you might even increase your search engine placement.
Finally, have fun. In the end, most of us blog on our spare time, for fun. Always remember to enjoy what you're writing about, because in the end, it's up to you whether your blog becomes the next big thing or a footnote in the Way Back machine!
We hope you find these tips as helpful as we have--and if you already have a blog, let us know in the comments!