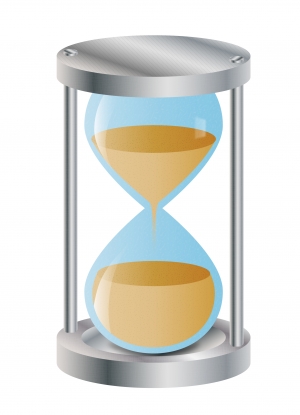 You've sent off a big packet of query letters. Your mind is numb from editing and re-editing a one pager that's supposed to define months/years of writing. And let's not even mention the pains of getting that synopsis down to two pages. I've had bad dreams about it myself.
But what now? It's going to be a while before you get a bulk of the replies, and you might not be that happy when you do. It is inevitable that your querying days will not end with the first battle and you should do all you can to prepare yourself for the next. Usually, it turns out to be a long war.
1) Revise your query. If you're just starting out, chances are you don't know what it is about your query that will decide its fate. Was it the joke you made in the beginning? Did you spend too much time describing the plot? Even though you read a template that said to put a general introduction in the beginning, maybe you are wondering if starting straight with the action will work. In the end, different agents have different tastes, and varying your product can help you gauge those tastes.
2) Look in to other agents. I'm assuming that your first round of agents was based on a detailed search. For example, if your story is a thriller than you probably queried a lot of agents who specialize in that genre. There are two main reasons to now consider broadening your search. The first is that you'll be less likely to run out of agents, and the second, more serious reason, is that interest is very subjective. For example, I recently queried an agent and, curious, looked up some comments about him on agentquery.net. One person said he rejected them saying that horror is too hard to sell right now, and isn't really his thing. This was back in May. Earlier this week, that same agent requested a partial on my horror novel. Point is, an agent out there who specializes in mystery could still fall in love with your romance (see what I did there?). It's all subjective.
3) Read a good book. Now that you've started the process of looking for an agent, it could be helpful to delve back in to the land of the reader with a more critical eye. Knowing the process of query preparation,ask yourself how you might pitch a certain book. The plot is already proven to be publishable, so the only real hurdle would be getting an agent to read it. Think about these things. That, and if you're reading, you're less likely to be harassing your e-mail account. Which leads to...
4) Have a friend change your e-mail password. In the days of the smart-phone and the mobile devices, people can check their email every minute of the day if they want to, and some do just that. If you've been sending out email queries (and you should, some agents take only e-mail these days), you may turn in to one of these people. This just adds to the stress. Try to refrain from checking the old inbox any more than you normally would. Or better yet, set up a filter so that you know, specifically, when an agent has e-mailed you back. Otherwise, every 'You've Got Mail' (does AOL still do that? it's been a while for me...) sound-byte will take about a year off your life.
5) Plan your next attack. Maybe for the first wave you used a basic template and sent out about 40 queries in a week. Sure, you made sure to address each to the right person, and maybe even allude to a book or two a certain agent has under his or her belt. But, much like trying different query styles, you should reconsider your approach as a whole. Might it be worth your time to only send out one or two queries per week and really research each agent, get familiar with their likes and dislikes, maybe even read a book of theirs or two? Probably. In the end, sending out 40 at a time may very well get you more responses, but how are you going to know if you don't try.
6) Read agent blogs. There's a lot of information out there, plus it can take the edge off the waiting process to read how human these people handing out rejections really are. They aren't much different than you or I: they want to make an impact in the literary world, only for them that quest means sorting through hundreds of projects a month. Imagine if every time you wrote a paragraph you were forced to stop and think about 20 totally different ways to write it. Yeah, it's something like that.
7) Compile feedback. Agents are busy, busy people, and instead of being rude to the many rejection letters you are destined to receive, try the 'kill them with kindness.' And this doesn't mean beg. Simply a reply to the rejection (unless they specifically request no replies) stating that you really appreciate their time and are wondering they can share any specific feedback on why they passed. You may get a lot of silence but even if 1 out of a 100 gives some good advice, it's all worth it, right?
8) WRITE. Don't get so caught up in the stress of finding an agent that you forget to do what you love. Sending off a significant amount of queries can be satisfying, but also quite halting. It's like you've traveled hundreds of miles just to end up at a brick wall to wait for an unknown amount of time for someone to drop you a rope. Starting a new project (or revising an old one, even the one you're querying) will make you feel like you're progressing towards something again. Not to mention, every writer needs the practice.
9) Frame your first rejection letter. (Okay, maybe you'd want to wait until you've actually reached success to frame it, but at least keep it somewhere where it can safely await the framing ceremony.) I've heard of some people making necklaces out of balled up rejection letters. Personally, I don't think it's fashionable.
A lot of these are things you can (and should) be doing before you start querying at all, but getting through that first attempt adds a different perspective. No one writes the perfect book the first time, so why should you expect to write the perfect query? Learn from your experiences, but don't forget to keep it moving.