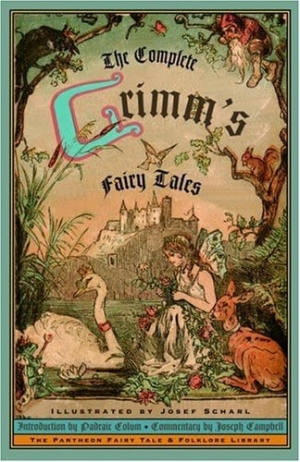 42% of college graduates will never read another book.  These are COLLEGE graduates, people.  They're not only through with antiquated, dusty novels like Moby Dick or Wuthering Heights- no, they're not even going to pick up a Sydney Sheldon or a Jude Devereaux. 
Not even Jude Devereaux.
Their reading will consist of the cover of People magazine in the grocery aisle, the occasional recipe, and advertisements on busses and park benches. 
 Yes, I'm being a tad dramatic.
It's assumed most serious writers actually enjoy reading.  But do they enjoy reading the classics?  (And this is not a post that debates the definition of a "classic" novel.  For time's sake, let's define the "classics" as those antiquated, dusty novels that have withstood the test of time.  Also, for the sake of this post, classics need not be official inductees of the "literary canon," but, rather, novels that "everyone praises, but no one has actually read.")
Writers should read the classics:  the English ones, the American ones, the Russian ones, the German ones, etc.   Rather, they should read the classics if they want to improve their writing.  Reading the classics is like taking a history class.  Modern-day mystery writers owe a lot to the first writer of noir mystery: Edgar Alan Poe.  Jane Austen unwittingly pioneered the romance genre.  You recently entered an ekphrastic writing contest here on Scribophile.  I first heard the term in a graduate course: we were reading Moby Dick.  (Oh, those were long and arduous passages.) 
Good literature builds upon past literature.  Shakespeare alluded to the Greeks.  Nabakov alluded to Kafka.  Updike to Dante.  Seth Grahame-Green, author of Pride and Prejudice and Zombies, alludes to- I forget.  A book by some female 18th century author, I think. 
Not to suggest that all fiction must allude to some classic.  However, reading, and subsequently, writing, is enriched when one has dedicated a portion of their reading time to the pantheon of great literary authors. 
Not every "classic" suits every personality.  For instance, I adore Edith Wharton but fall asleep after two pages of any Henry James' novel.  I enjoy Dickens, but secretly believe he could have benefited from a ruthless editor.  I like Chekhov.  And Dostoevsky.  And Tolstoy.  God, I love those depressing Russians. 
Because I believe there is a classic for everyone, and because there is nothing I love to do more than making a reading list, here are a couple for you!  Feel free to add to them in the "comments" section.  (And, if I may add a little aside, I realize this isn't a "politically correct" list.  In 100 years, "classic" literature will include more blacks, women, etc.  I mean, it better.  Or I'll be pissed.  Dead, but pissed.)
Classics everyone should read at least once:
The Iliad by Homer
The Bible by God or Various Authors, depending…
Hamlet by Shakespeare
King Lear by Shakespeare
Wuthering Heights by Emily Bronte
Lolita by Nabakov
Madame Bovary by Flaubert
The Great Gatsby by Fitzgerald
The Adventures of Huckleberry Finn by Twain
Classics for genre writers!  (Stretching the term "classic" here to include "modern" classics and trailblazing works.)
Horror:  Dracula by Bram Stoker 
Not the first vampire novel, but certainly the most popular.  A man trapped in a gothic castle watches the count creep sideways over the exterior walls and bring his thirsty vampire wives bags of children for consumption.  Still a creepy story.
Mystery:  The Murders in the Rue Morgue by Edgar Alan Poe
Poe introduces literature's very first mystery detective. 
Erotica:  VOX by Nicholson Baker
A highly-acclaimed book about two people who have an intimate talk on a phone sex line.  Definitely the smart guy's porn.
Adolescent Literature:  The Outsiders by S.E. Hinton
This is a relatively new genre, and Hinton is its founder.  Hinton was only 15 when she wrote the novel.  I kind of hate her, but whatever.
Comedy:  The Importance of Being Earnest by Oscar Wilde
The original David Sedaris?
Fantasy:  Grimm's Fairy Tales
If you're going to write fantasy, you should know your fairy tales.  Seriously.
Science Fiction:  Anything by H.G. Wells
Kind of a given.
Your turn.  Should writers read the "classics?"  And what "classics" would you add to above lists?