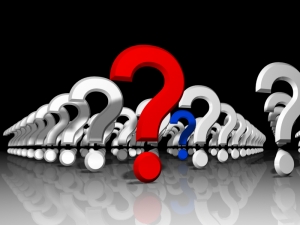 In continuing with my strategy of writing posts stemming from the current happenings in my literary world, today's union of words is brought on by the critique group I met with last night. They are a relatively new group of writers in the East Bay area, but they have been meeting for a few months , so I am still very much the newbie.
I was nervous, to say the least, not because I was stepping out and away from my literary bubble and on to the chopping block (although that was a considerable fear, considering that my main readers beforehand hadn't been writers themselves), but rather the prospect of critiquing someone else's work. Relatively, it's almost easy to get your stuff broken down and analyzed. You don't really have to do anything, you just sit there, smile and nod and comment where appropriate.
I was added to the group not just because I am a novelist looking for a group of individuals to learn and grow from, but also to be a significant source of wisdom and advice for all other members. In other words, to put in work. Pull my weight. I was afraid that I wouldn't have anything helpful to tell these people. Or that I would be too harsh, too forgiving, or simply sound stupid and naive.
Naturally, the session went smoother in real life than in my imagination. But I still had lingering questions afterwards, mostly floating around the protocol for doing critiques. Is there such a protocol? Should people be saying what they feel is true or what they think will help? I just made those two sound like they're different...are they?
And, most importantly, how do you know your advice isn't just flat out wrong?
For example, one of the group members is very good at dialogue and everyone praised her for it. I, on the other hand, had (constructive) criticism. There was a very simple thing she did with dialogue which is 1) a pet peeve of mine and 2) very fixable. Most of her characters' sentences started with 'Oh' or 'Well.' Sure, it was less abundant than in real life, and her interpretation of real-people-speak spares us the 'likes' that have begun to plague American speech. Yet and still, it bothered me and I told her I thought her dialogue would be a lot tighter without these meaningless and unneeded words, because that's essentially what any word becomes when you use it every other line: meaningless and unneeded.
As I listened to everyone else's praise, I knew I had my criticism, and I was afraid. If no one else noticed it, how valid were my comments? Here we have a room full of authors and it didn't stand out to anybody else? No one crucified me or anything for having my opinion, and everyone in the group is extremely open to feedback. But it left me wondering about this thing called criticism, and how not only to sift through it to find what is most valuable to your story, but to also recognize, as the critic, what is just personal preference as opposed to something that would undeniably make the writing better.
You all are users of site which has the main purpose of offering critiques to writers, so this topic should very much resonate with you. How do you go about critiquing? Is it pure opinion? For example, if you personally love cheesy dialogue and wordy exposition but know that, in general, these are considered 'bad writing', which way would you critique? Do you ever give advice when you're not completely sure what you're suggesting is even generally considered 'good writing?'
Or are those things not even the critic's job? Maybe it is up to the writer to weigh the meaningfulness of everyone's comments and decide what is brilliant advice and what is more misguided.
We disagreed on a lot of points with just about everyone's work last night and one can't help to feel...then what's the right answer? I know this is art and essentially there is no right answer, but sometimes that is bullshit, because there is writing that's just plain bad and some extremely well done. It's that middle ground that brings up the questions and makes it hard to know which way your advice is tipping the balance.
Thoughts? Epiphanies? Critiques?