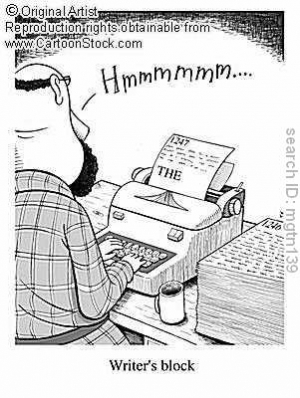 What constitutes a good ending.  And, more importantly, how do you, as a writer, develop such an ending? Like anything in this world of creativity we dwell in, there's no set formula.
But I have a few ideas…
As you may have guessed, the topic of this post is inspired by the approaching end of NaNoWriMo. If you're participating in this event then you should be close to the finish line, or at least realizing that you're supposed to be. But developing an ending is no small feat. Writing and writing and letting what twists and turns pop in your mind guide the pen won't quite cut it. The end is where everything comes together. If something completely unbelievable happened in the third chapter, by the last your reader should be saying 'Ah, that makes sense." There are a lot of emotions your reader may feel as they finish the last line (satisfaction, anger, wonder, etc, etc), but frustration shouldn't be one of them.
Depending on your writing style/creative process, you may have already had your ending planned out before starting. Or you may want to just let it come to you. Either way, I'd say about ¾ of the way into the book (at the latest) you should have a good idea of where things will end up. Like I said, there's no set formula, but here are a few tips I have learned about coming to an ending that works:
Be unpredictable. Now this doesn't mean you have to put in a huge twist. Sometimes twists are 'forced' and, ultimately, cheesy. To avoid this, any major twist should be known by the writer early on. This will ensure early elements that will ultimately garner that 'makes sense' reaction you want. A way to be unpredictable without twists is to think about stories similar to yours, how they usually end, and what elements you can add to make it different. We all knew that Frodo would destroy the ring, but it was unexpected to see Smeagol bite his finger off and fall to his doom along with his 'precious.' There's nothing wrong with having an ending people expect or want, but make sure you tailor that ending to the characters you have developed. Having Sauron obtain the ring and Middle Earth would also have been unexpected, but that leads me to my next point...
Be fair to the reader. Whoever reaches the end of your novel has invested time in your world, characters, and overall message. This is why a lot of stories have more positive than negative endings. It sucks to read 300 pages following a character that's running for his or her life just to have them shot dead. All that does is leave a 'what's the point?' feeling. Of course, sometimes these endings do work (The Departed, anyone?), but there are still elements of the story the reader was invested in that do pan out satisfyingly. That man on the run may end up at a morgue, but more than likely the bad guys will pay their price.
"One must not put a loaded rifle on the stage if no one is thinking of firing it." – Chekhov.
In other words: Tie up loose ends. In books, movies, plays, everything that is created, all aspects should have a purpose. In the real world, someone could have a homeless person come up to them on the street, whisper a prophecy, and then never think about it again or have anything come of it. But if that happens in a book, it needs to have some sort of significance, even if it is just en emotional revelation. The ending is the time to make sure that all the elements you have incorporated are utilized and pan out. This reduces the chance of your reader feeling frustration at something they've been waiting to see resolved but never got the chance to. These slip-ups can really cause your reader to dwell on that frustration and completely disregard whatever other extraordinary elements you worked so hard to incorporate into your almost-perfect ending.
Lastly, and most importantly, put some good 'ole thought into it! For me, the ending has always been the best part to write. It's like a steep hill with the top as the idea. As I approach that idea, the writing is sluggish, as I often think long and hard about my characters, their characteristics, what they have been through, what the audience has been through, and how to make sure my ending is fair to all of these. But once I reach the top and am sure of where I want to go, the downhill momentum picks up and the writing flows out like a river. It's a fun time. You should feel satisfied with your ending as you approach. You should be excited.
And if you're not excited...well then, who will be??