Literature is more than just storytelling. In order to get the most out of a work, one should go beyond reading the words on a page and think in terms of a deeper meaning. And though most books, poems, and plays do tell a story, there is usually a lot more going on beneath the surface. Exploring a work with the meaning in mind is known as literary analysis, and it's a skill that gets a lot easier over time. Those of us who have taken English classes are all too familiar with the concept. But what about those of us who love to read but aren't sure how to go about all of this analysis business?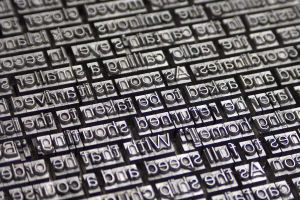 Well, it just so happens that a great place to start is with literary archetypes. An archetype is a universal theme or image that can manifest itself differently on an individual basis but ultimately always has the same meaning. It's like comparing two different kinds of cars—individually, one's a Ford and the other's a Toyota, but ultimately, they're both cars—but instead of cars, we're comparing ideas or themes.
The idea of archetypes actually originated in psychology, and it referred to elements of the "collective unconscious" of the human psyche (this is a pretty detailed topic that you can learn more about here). In a sense, an archetype is an ideal model or perfect image of something that's preexisting in our minds.
Archetypal analysis is one of the most basic and accessible forms of literary analysis, and that's because archetypes can be easily spotted in all kinds of literature. To get a better idea of what we're talking about, take a look at these examples of common archetypes.
Archetypal Characters
The hero – the magnanimous, courageous figure. Example: Hercules.
The outcast – has often been cast out of society and left on their own, can also become a Christ-like figure. Example: Simon from The Lord of the Flies.
The great teacher/mentor – wise man or woman, usually older, who often helps the hero along their journey. Example: Dumbledore of Harry Potter.
The innocent – represents purity and inexperience. Example: Aaron in East of Eden.
The Villain – represents evil and bad intent. Example: Darth Vader in Star Wars.
Situations/Symbols
The task – a situation in which a character or group or characters must complete a duty, usually of large proportion. Example: Frodo's task in The Lord of the Rings.
Forest – symbol of fertility and life, but can also represent mystery or losing one's way. Example: The turmoil of the lovers in the forest in Shakespeare's A Midsummer Night's Dream.
Water – represents cleansing and rebirth. Example: Edna learning to swim in The Awakening.
The fall from innocence – often occurs due to sexual experience, violence, or other means. Example: The most basic being the story of Adam and Eve.
Colors – green signifies life, blue signifies water or tranquility, white as a symbol of purity, red as a symbol of passion.
Those are only a few of the archetypes that can be found throughout literature. Some of them may seem obvious or simplistic, especially those concerning characters, but what we have to remember is that literature is not always clear-cut. Not all stories have an obvious villain or hero, for example, but if we think in terms of archetypes it can be helpful to stop and decide what category a character might fall into. This aids in our understanding of their role in the work and also of their relationship and interaction with other characters. In terms of other archetypes, if for instance you are reading a story where a character enters a forest, keeping in mind its symbolism—and I'll leave it up to you to look that particular symbol up—can shed new light on the situation and perhaps lead to new areas of inquiry or interpretation.
Finding archetypes in a work can also help you understand it by providing a way to link that work to a different one. Take, for example, the movie Star Wars (I know it's not literature, but bear with me). On its own, it's a great movie—fun, entertaining, and engaging—but did you know that it's chock-full of archetypes? If you do a side-by-side comparison the Odyssey and Star Wars, you'd probably be surprised to find that they're more similar than they are different. Luke and Odysseus are the hero figures; they both leave home on a quest, and must find their own way; they both battle various villains in their quest (Darth Vader and the Emperor versus the Cyclops and Circe); and so on. Finding these kinds of links makes both of the works that much more rewarding to read (or watch).
So the next time you're reading a book, try to find some of the archetypes buried in it, and think of where you've seen them before. You'll soon be analyzing literature like a pro!