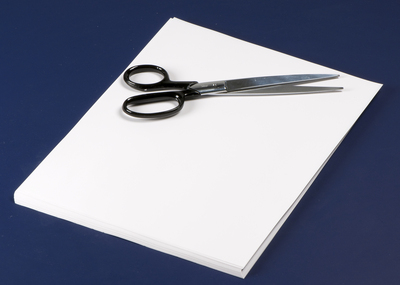 Writing ain't easy. At its best, it's a joyous, giddy process, but at its worst, it can be a grinding, maddening slog through the thickets of your imagination, like wandering the Library of Babel without being able to read the signs. You may find yourself with a passel of story and no decent characters to populate it. Or, on the other hand, you may find yourself with a bunch of cool people searching for a setting to bound about in. You may even find yourself living in a shotgun shack, asking yourself, "How did I get here?" If you know the original source of that paraphrase without turning to Google, good on you.
Whatever the situation, the point is that it's easy enough to have some of the parts of a story, but not the ones you need. There are many ways to get around this problem; hell, there's a cottage industry in writing prompts and exercises, judging by the writing self-help books at any bookstore. However, today's post will be looking at a time-honored and simple way to deal with these problems: steal.
Don't get your skivvies in a bind just yet. When I say "steal," I have a specific set of circumstances in mind. I do not mean plagiarism, the wholesale theft of sentences and paragraphs from the hard work of others. Nein, nyet and no; I'm talking about turning to the public domain.
Public domain is actually more convoluted than most people think it is. For one thing, every country defines public domain—which means, essentially, intellectual property that belongs to the public and can be used any which way—a little differently. Certain books considered public domain in, say, Australia may or may not be public domain in the U.S. To further funkify the question, not everything falls out of copyright protection at the same time or in the same fashion: general standard for books in the U.S. to fall out of copyright is 70 years after the author's death, but that isn't true for all publications. Some things are protected for 120 years from publication, while other things immediately go into public domain. Whee! Even more confusing, there are certain exceptions to copyright law, either through special legislative action or deep-pockets legislation. The Magic Kingdom demonstrated this a few years ago by convincing Congress to keep the Mouse in the house for a few more years. Anyway, trying to keep it all straight takes a battalion of lawyers.
Having said all that, however, most books deeply embedded in our culture, the ones that would be most subject to glorious theft of character and plot, are safe for thieving. Obvious (and frequently plundered) candidates include Frankenstein, anything by Shakespeare, Robinson Crusoe, The Odyssey and the Bible. As a writer, you can steal plots, characters, situations, even dialogue if necessary, and toss it in your stuff. Mix it up, give it a shine and serve.
Those of you with larceny in your heart, however, can't just run off with a pair of scissors and some glue, ready to Burroughs your way to greatness. When I say "steal," what I really mean is re-purpose. You can take characters and situations that already exist, but you have to be able to put the pieces together in a new and different way. As Stephen King puts it, you have to be able to pour old wine into new bottles. You have to take the established structure and make it into a new building, using the same stones and wood but with a different blueprint.
Want to take a skewed look at friendship and prejudice? Take a famous Gothic horror character and turn him into a WWII-era minor league ballplayer in the South, like Michael Bishop did in Brittle Innings. If you think King Lear wasn't nearly funny enough, take a look at Christopher Moore's latest comic novel, Fool, and see what he thinks about the play and the Bard, who wasn't above kipping a plot or two himself. It's not just authors who get in on the fun: I've seen three different takes on Mr. Hyde just in the last six years, including the smashing BBC series Jekyll, and George Clooney made a dandy Ulysses (or Odysseus, if you prefer) for the Coen brothers in O Brother, Where Art Thou?
This is what I mean by "steal." Take something old and familiar, and show it in a new light. Tell the story behind the story; show what the mythic hero or legendary monster is really thinking. T.S. Eliot once said, "Immature poets imitate; mature poets steal," and hey, I'm sure as hell not going to argue with him. Your stories are your stories, but when you reinterpret and make something anew, the classics become your stories, too. Don't be afraid to use them in creating your own.