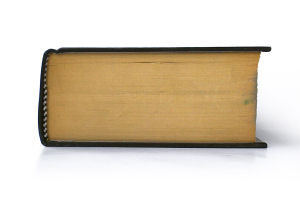 Well, another leap year is past us and March is here. Thanks to everyone for entering the February contest. We're in the process of reading through all of the great entries. In the meantime, start voting! We'll take the community's rating of each of these works into consideration when we decide on the winners. Below is a list of the entrants for the February contest:
Memento Amore, by Inkblot Scribe
The Emperor of Persia, by Brittany
Heartthrob, by Rusti Fae
Cupid's on Crack, by W.S. Smith
Penny For Your Thoughts, by Momo Okayasu
Bring Me the Head of St. Valentine, by Ben Jacobson
If you think your work should be on here, just let us know! Otherwise, we should have a winner by March 7th.
While we're deciding on the winners, take a look at our March contest, a poetry contest challenging you to write a poem about an image we've selected. First place gets a $50 Amazon.com gift certificate, so start crafting your entries today!
We've seen some great growth in the community this past month. You've written some great works and even greater critiques. We've also been hard at work squashing bugs and putting together new features to help improve your writing experience. Why just this month we've:
Added a personal invitation option to restricted works
Reduced the amount of visible ads for our Pro members and created special Pro badges (read about the other perks of a Pro membership!)
Tweaked the star ratings for greater voting flexibility and improved statistics for authors
Created a "Subscribe to forums thread" and "Subscribe to work" option to keep you alerted about changes to your favorite parts of the site
Created an "Edit critique" link to let you go back and fix those slippery typos
Extended member profiles to include links to other social networks like Myspace of Facebook
Added the "Bookshelf" feature to let you keep track of and review your favorite books
And probably a whole lot of other stuff that we can't recall right now. But no matter how much work we put into making Scribophile a great place to write and critique, it would all be useless without our smart, friendly, and talented community. So thanks to all of you guys from all of us at Scribophile!
In that vein, we'd like to introduce our Critiquer of the Month award. We'll be presenting this award each month to the person we feel has provided the most in-depth and valuable critiques to the community. This month, we're honored to present the award to Russell Nakamura. His unique perspective as an inside man in the publishing world and well-written, in-depth critiques have proven useful to many of our authors--just look at his scratchpad! Additionally, Russell has volunteered his valuable time and knowledge to write a few front-page articles about his experiences in the industry. Any writer who has even the slightest dreams of getting published will be doing themselves a favor by reading his insights. Congrats to Russell, and thanks!
And that should just about cover this installment of monthly housekeeping. Thanks again to all you Scribophiles, and keep writing!