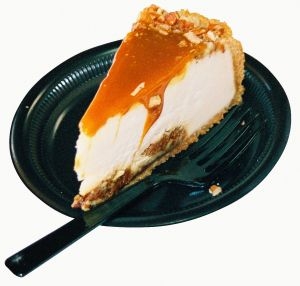 DAVID SEDARIS
Not long ago, after an especially busy period in my life, I finally forced myself to sit down and read an entire book--Me Talk Pretty One Day, a collection of essays by humorist David Sedaris. For years I've flipped through his books at the bookstore but usually have to put the book back on the shelf because, after hearing me laugh so loudly, the other customers begin to stare.
When I finally finished one of his books, though, he became my newest favorite writer. He was funny, certainly, but when I least expected it, he would slip in an image or add a detail or make a connection or share an idea that hit me between the eyes, made my breath leave my body, or completely broke my heart.
Sedaris reminded me of the profound pleasure of reading exceptional writing. He forced me to consider again the miracle of excellent prose--namely, that writers take these little black squiggles on the page and, through the use of diction, detail, syntax, and structure, provide the reader with an escalating, and then ultimately, collective emotional impact. To me, reading writing this good is equivalent to sampling an amazing dessert (think hot caramel sundae, New York cheesecake, creme brûlée). When it's good, it's good. And when it's great, it's magic.
And in the same way that a good dessert makes me want to cook or bake to replicate its tastiness, skilled writing makes me want to write. And if I'm sufficiently inspired by models of excellent writing and apply their lessons just maybe, to paraphrase Sedaris, Me Write Pretty One Day.
99 WORDS
Not too long after The Sedaris Epiphany (that was also the name of a Pink Floyd album, if I'm not mistaken), I went in to do my daily session on a young adult novel I was working on. My modest, but productive goal on that project was 500 words a day. For whatever reason, though, my head was not in the game that morning. Things were on my mind, ungraded papers called to me, and the always stressful, month-long state standardized testing schedule had begun that day at the school where I work. In my earnest attempt to be a self-disciplined writer, however, I sat down to do my job.
I typed "Chapter Thirteen" at the top of the page and, when my half hour was up, I had ninety-nine words. Not five hundred or fifteen hundred or even one thousand. Ninety-nine. Less than a hundred. I looked at those ninety-nine words and sighed. I was discouraged. I'd failed my goal. But then I read them again. Okay, I thought-- interesting syntax, a few passable images, a relatively smooth style. Not so bad. I didn't meet my quota, but what I wrote maybe didn't completely suck, and that counts for something, right?
WHY I WRITE
Later that day, while digging through a box of old writing books, I ran across an anthology of essays by various authors called Why I Write. Kneeling by the box, I worked my way through a piece by Thom Jones--a short story writer I've always admired. As I read, my breath left my body once again. Jones' writing was so passionate and electric and, at the same, so real and down-to-earth, it made me think back to the ninety-nine words I'd written earlier that morning and I wanted to completely bypass Tuesday's garbage pick-up and, cutting out the middleman, take them straight to the landfill myself.
That's the paradox: good writing makes you want to write but it also makes you feel that there is no possible way you could rise to the level of what you're seeing in print.
Great writing inspires, but it also paralyzes.
So what's the bottom line?
Whether you are you inspired, discouraged, hopeful, or paralyzed, doesn't matter at all.
No matter Yin nor Yang, you've got a job to do.
You must, always, sit in the chair and type.
Do the work. No matter what.
End of story.
Question: Who is your "go to" writer when you feel like a nibble of cheesecake?