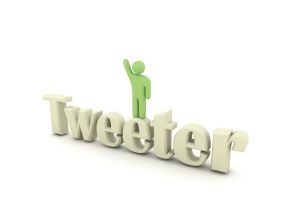 Publicity is important for any author who wishes to be published and read. If people don't know about your book, they can't read it, right? And as most of us know, social media has become the driving engine for many books, especially those from the self-published world.
Because of this, I have recently jumped onto the Twitter bandwagon. I don't have a smartphone; I suspect I'm the last human in the US who doesn't have one. However, I can get onto Twitter via my laptop, so I do. I have to say, though, that I find it monumentally annoying, and I'm beginning to question the sanity of those who use it. I mean no disrespect to those of you who tweet. I realize this is all likely user error, and that I just don't understand the intricacies of the blue bird of happiness. (That's what the little Twitter icon reminds me of, ironically).
It's possible I'm just too old to appreciate expressing myself in 141 words or less. I have developed the habit of writing whole sentences, with subjects and verbs. In the Twitterverse, this is frowned upon. Most tweets are short and, to me, incomprehensible, lacking punctuation and, sometimes, real words. But it's not just the format that bothers me; it's also the fact that I have a hard time following conversations on Twitter. There are short bursts, fragments, abbreviations, links that appear to go nowhere, or to sites that don't relate to the conversation. I almost feel as if I'm trying to eavesdrop in a foreign language.
Facebook isn't much better, although I can still read whole sentences occasionally on Facebook. I still haven't grasped the grave importance of posting pictures of every meal, or detailing how bored one is, which seems to be the majority of posts much of the time. (I realize this is a reflection of the friends I have. Most of my friends actually write very interesting things, and I read them. Sometimes someone slips in and posts a picture of food, and I just skip it. That, too, is the great thign about Facebook. If it's something you don't care about, just skip on over.)
This, though, brings me to my other complaint: there are so many, many things posted on Facebook that good stuff is buried under a pile of irrelevant drek so quickly that you miss it. I may want to read a post by Catherine Ryan Hyde, the author of Pay it Forward, but it's been long buried in posts about cats playing the piano, or unintelligible rants about parking spaces, or general complaints aobut video games. Because of this, I am soured on Facebook also, but I see that it's become a necessary evil, I suppose.
So, what do you think? Can authors who hope to gain an audience avoid the social media? Or is it a necessary evil?