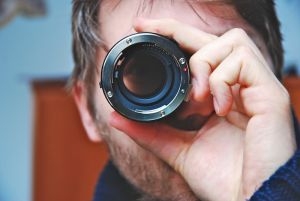 Over the weekend, I had the privilege of running a workshop for San Diego Writer's Ink, an author collective. Whenever I get to spend a few uninterrupted hours with other writers, I feel like I'm on vacation. Anyway, some great things came out of the workshop, so I thought I'd share.
When the collective asked me to do a workshop to begin with, I was a bit baffled as to what I would do. I'd never really led a group like that before; I'd done presentations at conferences, given author talks, done book signings, but never actually taught any kind of class to a group of authors. I suspected that, like teachers, they'd be a judgmental group waiting to pounce on my inadequacies. (If you've never been to a conference with a bunch of teachers, you don't understand this. But trust me, when they get the chance to be the learners instead of the teachers, they often take out their frustrations on the presenters…and if there is weakness, they can be like sharks.)
I wasn't sure what I had to teach them; I knew a lot about writing after putting myself through the dual-level boot camp of reading books about writing, and experiencing the euphoric buzz of publishing, but was I wise enough to impart anything to a bunch of other authors?
I was pleasantly surprised when the seven people who came were all willing and open to my ideas. They were all at various levels of ability; a couple had published, most had not. They all wanted to discover new things about characters that inhabited their stories. We started with some visualization exercises that I do with my high school creative writing class; I was nervous about this, because it sounds kind of crazy when you do it. My high school students often come to me the day after and are a little afraid, acknowledging that some strange people showed up in their minds to have a sit and a conversation. I assure them that they are not crazy, but writers. Anyway, after the first go around of visualizations, I knew we were going to be fine.
I knew we'd be fine because what happened in the visualizations is what happens when I do it with my high school students: the authors discovered things about their characters that they didn't know. One woman listed off a whole back story for a woman who was a resistance fighter for the French in the Ardennes…she had never known this part of the character's story. Another writer said she discovered that her main character had come from a farm, and that played a huge part in her current demeanor and intent. In short, we did what we came to do: to discover characters.
We talked about these characters as if they were real people; we commented on their quirks and habits, on their speech patterns and mannerisms, on their dress and their flaws. It was marvelous to sit and talk about characters as if they were living among us, and it was a rare treat, because talking like that to other non-writer people can get you institutionalized or worse, a reality TV show.
It also made me remember something that I sometimes forget: if we treat characters as if they are real people, with histories and foibles and intricacies, our writing gets better. This is the core of story. Fiction is driven by characters, and the more we know about them, the better we can write their stories. If we take the time to excavate minute details about them, it makes our writing even stronger, whether those details ever emerge in the story we're telling or not.
As usual, I learned as much in my teaching experience as my students did. I went home, worked on my book, and remembered that my characters are living, breathing people. To treat them as less than that is to do them, and ourselves, a disservice.