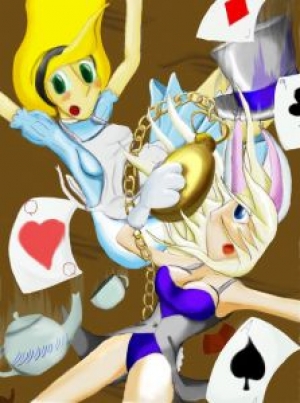 I'm happy to be back with the Scribs! I had to take some time off to tend to some family matters, but I'm back, and in the coming weeks I'll be taking you with me on a journey, magical and mysterious, fraught with unseen obstacles, surprising rewards, and annoying typesetting challenges.
To be more clear, I'm talking about self publishing.
A little background: I have three young adult novels traditionally published, the Queen Geek Social Club series (Penguin/Berkley Jam). Since those books were published, I've worked on other novels, finished a few, but in the interim quit my literary agency and got sort of disgusted with the trad pub modality.
About two years ago, I met a literary agent at a writing conference. I really liked her take on things, and she had a great reputation and track record. She was very intrigued by the concept for my new novel, and wanted to see it when it was finished. Fast forward to early this year, when I finished my current novel, Out. I contacted the agent, told her I had completed the first draft, and wanted her to take a look.
Like me, she loved the concept of the book, and thought it would be very sellable. But we hadn't counted on one thing: much of the mainstream publishing industry is afraid of LGBT themes, and in the current climate, nobody wanted to take it on. One editor was very clear about it: "Nobody reads male protagonist books, and nobody reads LGBT stuff."
Honestly, there have been many successful YA LGBT books published. But mine was different. It tiptoed into the speculative fiction neighborhood. In my book, same-sex couples (Parallels) rule the government and the culture, while opposite-sex couples (Perpendiculars) are criminalized and considered deviants. They are sent to rehabilitation camps to be reoriented, and most don't come back. Chris Bryant, my 17-year-old male protagonist, is the son of a powerful minister, and he discovers much to his horror that he is attracted to a girl. The novel chronicles his struggle to follow his heart or to follow the rules and obey his family.
My agent was amazed at the responses she received. Everyone loved the idea, loved the writing, loved the characters, but…it just wasn't for them. Small presses wanted to take it on but thought it would be too risky. Big presses didn't want to risk it either, for a different reason.
So we came to a conclusion after several months: we would self publish.
That doesn't have the stigma it once had. Several authors are saying goodbye to the traditional houses and going their own way, with great success. Some are even finding their way to the New York Times bestseller list. Readers rather than publishers are becoming the people who choose successful books.
Over the next few months, I'm going to chronicle my experiences in this scary, exciting endeavor and share it with you Scribophiles, the good, the bad, and the ugly. I hope it will help, but I don't know. The ending isn't written yet on this adventure, so we'll both find out as it unfolds.