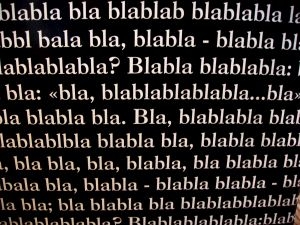 My latest book, Out, isn't published yet, but I'm receiving email from disgruntled non-readers. This leads me to my observation of the week: everybody is, indeed, a critic now.
In the olden days, a book was published and people who were supposed to know about such things reviewed it. Sometimes they liked it, sometimes they didn't, but it was generally accepted that their opinions were sound. Today, though, anyone can get on Amazon, Barnes and Noble, or Goodreads and thoroughly trash or praise a book. While this does level the playing field somewhat (new writers can get reviews even if they don't make the Publisher's Weekly cut), it also means that anyone with an opinion can write anything they want about your book, whether their observations are valid or not.
In my case, the dozen or so people were commenting on my Kickstarter project, where a short synopsis of the book was available. Based on a 200-word description, some people thought I was "brave" and "forward thinking" while other people called me "racist", "homophobic" and a champion of "white privilege" (and just for the record, my book has absolutely nothing to do with race, so those comments really surprised me.) I was also called stupid, my book was called garbage, and it was in general some of it was not a very respectful exchange. The people who disliked (or hated) the idea felt free to trash the whole book never having read a word of it. I suppose this is unusual; no one will go on Amazon to critique a book they've never read. But it did make me think about this whole critical culture in which we live.
Instantaneous feedback is our way of life. The internet (and especially sites like Facebook) have made it possible to express opinions on things immediately, and without forethought. This could be good or bad, I guess. I know that in some cases, I'm glad I didn't have access to blasting my opinion to the universe immediately, because I later learned facts that changed my viewpoint.
And I also suppose that if you are a writer and you put your work out there, you have to expect a certain amount of negative feedback. But when a book is on Amazon, for example, and a few readers dislike the idea or disagree with the political stance, is it fair that they trash it, potentially making other readers shy away? Well, as my mother used to say, you can find fair at the fairgrounds. It does not exist via the internet.
I'm not necessariy opposed to random readers expressing opinions; in many ways, it's a much purer form of critique than writing from literary critics who do nothing but read books for a living. As a writer, that form of feedback is probably even more valuable than professional critical praise; after all, the readers are the ones who will buy or not buy books. If a pattern of critique emerges, then the writer might do well to give it consideration.
What's your opinion on the ability of everybody to be a critic? Do you see it as mostly positive, and/or helpful? And conversely, do professional critical reviews mean much anymore? I know that it's great to have a blurb to paste on a book cover, but short of that, are professional criticisms as valuable as they once were? I await your critique, Scribs.