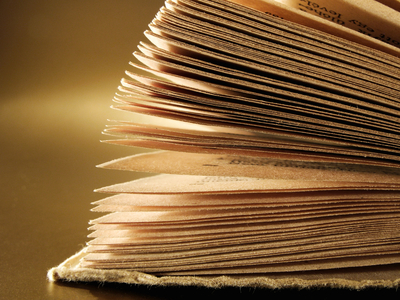 There is one tip newbie writers hear more often than not. It's to find their own niche and stick to it. Personally, I have a problem with this particular advice, but at the same time, I realize it's proven useful.
Niche, according to dictionary.com, is "a place or position suitable or appropriate for a person or thing" (no, I am not implying you don't know what niche is. Of course you do, now). In the writing world, this basically translates to what genre you're writing.
The idea behind sticking to one niche is simple. Once you find readers and they start associating you with a certain writing style, style that works for all interested parties, you shouldn't stray too much.
And I'm not suggesting you stop perfecting your skills. Every writer (and every human being) should work hard everyday to be better at what he or she does. To try new things and incorporate those that work into their stories. But if a fantasy writer suddenly decides to write a contemporary romance, he or she needs to take into the account that the readers will not take such a change lightly.
First of all, when readers see a name they already associate with one type of stories, they click the link, or buy the book because they want to read that type of story. And they trust the author to deliver. And if the author disappoints them, they might not be interested in reading the next story the author produces.
Why else would established authors use pen names when branching out into other genres? So that people know what they are looking for. Just like I would be looking for Nora Roberts when in need of romance (not that I would. Ever. Stop judging me!) and not JD Robb.
Changing your pen name when switching genres is actually one of the more successful techniques. So if I was to give up on my dystopian themes and branch out into erotica, the first thing I would do is finding a good porn name, erm, I mean pen name.
But pen names are just a technicality, something you can create easier than a character in your story. What I feel is the real reason behind the 'niche advice' is the fact that if you stick to one genre, you learn more about that particular topic. If you're writing a crime novel and read crime novels, you'll be up to date with the trends in that genre, but also with everything connected to crime fighting--just like the fantasy writers know what's 'in' at the moment (kids with anger management problems saving the world because adults are incapable idiots) and which type of dragon is the the most popular (intelligent, telepathic, ancient ones who for some reason decide that humans are most fit to save the world).
You learn what your genre of choice works best with. What are the best plot twists, cliches and stereotypes, and how much you can bend them to make them original but still make them work. You learn about what your readers like best and how much you can push those preferences to take them on a journey, but still have them enjoy the ride.
You also network within the same community, meet people and make friends who all have the same interests when it comes to reading and writing preferences. And it's completely natural, because despite the rule that says "opposites attract," people like to talk with those who understand them.
There's also the trivial reason of only having so many hours in a day. If you've been writing in one genre for a very long time, you know all the important things already. And if not, you know all the places where you can find what you're looking for and all the people who can answer your questions.
When you switch to a new genre, suddenly writing can take twice as long (with all the research you have to do), you need to find yourself a new editor who'll be able to check all the facts you're still not very familiar with. You end up working twice as hard on that new story in the new genre.
Frankly, it's like writing and publishing your novel for the first time. Again. The drama, the sleepless nights because you're afraid people won't like what you've written... You need to think: is it worth it? It might be, but you never know.
As for the porn name, uhm, I mean pen name... Do you think Valery James would be fitting?