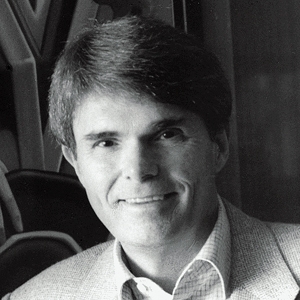 I just (re)discovered Dean Koontz. As an avid read of Stephen King, I couldn't help but hear about Dean Koontz multiple times in my reading career. Even in Australia, people seeing me carrying around Pet Sematary would ask me if I've tried out the 'other' horror writer. The answer was a regretful 'no' until a couple years ago when I picked up a little book called Shadowfires.
(moment of silence)
That was for how bad I thought the book was. The plot (an asshole of a husband who is killed but had undergone a previous procedure to bring him back to life upon his demise) was okay, but I couldn't stand the characters! Specifically, the main female character. I thought that her relationship with the new man in her life was cheesy as hell and there were multiple times when I was rooting for one or both of them to bite the bullet....literally. I felt like I was reading a teen's romance instead of a horror novel at times. The plot itself seemed convenient and uninspired.
Needless to say, after finishing Shadowfires, book I returned to world of King. Since, I have purchased a couple Koontz for my collection but hadn't done much more than that until recently. What changed? Well, an editor I became friends with was telling me that Koontz is one of the best out there in my field. I realized that out of his many works, one measly novel might not be enough to judge him. Still skeptical, I asked for my editor-friend to recommend a particular book of his that I would be able to judge fairly. And that answer, ladies and gentleman, was By the Light of the Moon.
It's funny how the element I hated from Shadowfires is the strongest in By the Light of the Moon. Koontz crafts his characters really well. And though I notice remnants of the mushy love talk here and there in the dialogue, it is otherwise fresh and original. The characters are just fun to watch and, at times, heart-wrenching. This is because they are each very different. Out of the three protagonists, one is a pessimistic comedian, another is a hopeful artist, and the last is an autistic kid. What do they all have in common (besides the latter two being brothers)? They've just been injected with the life-work of a mad scientist. Weird shit (read: powers) ensue. (I know it sounds extremely cheesy, but blame me, not the Koontz).
How Koontz deals with autism is a true testament to his abilities as a writer. It is clear that he did a good deal of research on the condition (or had significant real-world experiences) to create the character Shepherd. He captures a wide range of subtle and not-so-subtle characteristics that make Shepherd fundamentally different than you or I. Yet he still manages to make us believe that, deep down inside, Shepherd is probably the smartest person in the book. Even more fascinating is that he makes him a consistently contributing character to both the plot and the dialogue while maintaining his mental handicap. Shepherd may go for pages only saying one word or certain phrases scattered among a more coherent conversation between the comedian and the artist, but Koontz changes it from a potential annoyance to a delight by using it as an opportunity to draw our attention to other happenings in the story. It's slightly hard to explain. All I can say is to read the book and prepare to be impressed.
As for the writing itself, it's pretty tight. Tighter than I remember it being in Shadowfires. Koontz takes his time on his descriptions and often gives deep insight in to his characters, their past, and what makes them tick. Some of the plot elements can become cliche at times, but nothing to do more than frown at (and not a big frown). Truth be told, I'm still about 40 pages from the end, but I thought what I've read was good enough to warrant speaking on anyway.
But this is a writing site, you say. How does this help meeeee???
Well, let me tell you. What can you learn from Koontz? Pay attention to the way his characters speak to eachother. You learn a lot about them just from what they say, and that's how you want your dialogue to be. If you ever had the idea of somehow including a handicap individual in one of your stories, you can only benefit from reading Koontz's attempt. The writing is tight and well-polished and moves the plot along with ease. Also, reading is fundamental.
So what are you waiting for? Go get some Koontz! Or, if you've already experience the Kootz, what are your thoughts?