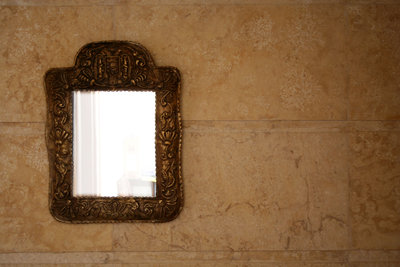 For creative non-fiction more 'serious' than blogging, I generally don't like to use the first person. It's harder to be objective, and any observations you make about yourself are obviously biased, and therefore less likely to be taken seriously. That's how I rationalize it, anyway, I'm not sure the real reason.
My favorite short memoir pieces are told in the third person, with myself as 'the girl,' a character in my own story. I've also taken the Philip Roth route and written myself a fictional alter-ego.
So when I decided to tackle a novel-length memoir on a certain subject, I struggled with the right way to tell it. My first draft was too clinical, my second seemed overly familiar. Then I remembered something one of my professors repeated ad nauseum: There's no difference between fiction and non-fiction except that one of them is supposed to be based on truth. (He took a real liberal view towards the James Frey incident and others like it.)
While I didn't plan to just start making things up at random, I thought that maybe the key to getting this story out was to write it like I would a novel. But because the subject matter was too close to home, using the third person just wouldn't fly.
So then I decided to write my life as if it were a romantic comedy gone wrong, and that lead to the idea of trying to write a book in a screenplay format. So far the experiment is working, but it's complicated by my not knowing how to reconcile two very different formats. Screenplays are about an economy of words, but fiction and memoir both are about setting the scene, setting tone.
One of the screenwriting aspects that has helped keep my story from sounding tired, or self-pitying, one of those stories someone tells that no one wants to hear, is moving it into the present tense.
But the distance I've put between myself and the narrative might be too much. Re-reading it now, it feels cold, lacks emotion, as if I were reciting something that had happened to someone else.
I just finished reading Silent Partner by Dina Matos McGreevey, the wife of the former governor of New Jersey who resigned his office with the announcement that he was gay. I expected to find the book rather shallow, and so was surprised to find myself drawn into the story. I thought she did an admirable job relating the facts as she knew them, from her point of view, carefully choosing small incidents that highlighted both her and her husband's character.  The only places I thought she mis-stepped were where she took herself out of the narrative to address her critics directly. Rather than letting her experiences and observations speak for themselves, which they did, she couldn't resist using the platform to defend her naiveté.
I'm still looking for the right perspective to tell my story, but at least experimenting puts words on the page.