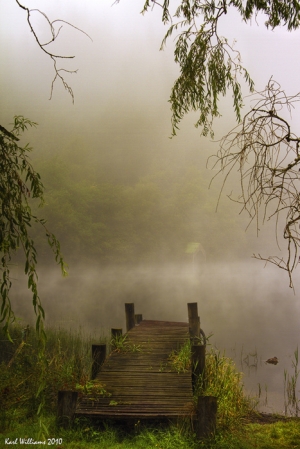 That's the simple answer. Give thanks and remain impeccable.
In her book The Magic, Rhonda Byrne shares how cultivating gratitude in all aspects of your life can empower you and provide you with a healthy joyful and successful life. This is nowhere more important than in your writing. Gratitude and an attitude of impeccable intent will ensure a successful writing career.
It's tricky. At times it may not be easy. But it starts with words.
"A thankful person is thankful under all circumstances," says Bahaullah, founder of the Bahai faith. Lao Tse said that if you rejoice in the way things are, the whole world will belong to you. Professor and poet Johannes A. Gaertner eloquently said: "To speak gratitude is courteous and pleasant, to enact gratitude is generous and noble, but to live gratitude is to touch Heaven."
Live in Gratitude & Celebrate Your Humor
"Gratitude is magnetic," says Byrne. "The more gratitude you have the more abundance you magnetize." You can tell how much you have actually used gratitude in your life, says Byrne: "just take a look at all of the major areas in your life: money, health, happiness, career, home, and relationships. The areas of your life that are abundant and wonderful are where you have used gratitude and are experiencing the magic as a result. Any areas that are not abundant and wonderful are due to a lack of gratitude." Whenever something or someone is taken for granted, it is not surprising that they often end up taking flight. The bottom line of ungratefulness, says Byrne is that "when we're not grateful, we're taking; we're taking things in our life for granted. When we take things for granted we are unintentionally taking from ourselves." To receive you have to give. And giving thanks is one of the most powerful ways of giving.
Let us rise up and be thankful, for if we didn't learn a lot today, at least we learned a little, and if we didn't learn a little, at least we didn't get sick, and if we got sick, at least we didn't die, so let us all be thankful — Gautama Buddha
"Intentions, compressed into words enfold magical power," medical doctor and writer Deepak Chopra tells us. There is an ancient mantra that goes something like this: where you place your attention, there you are. It speaks to the ultimate power of intent. When intention and feeling gratitude come together, you get magic, real magic.
Those who don't believe in magic will never find it — Roald Dahl
Byrne prescribes a daily exercise that will help you begin your day with a healthy and happy attitude. It starts with literally counting your blessings. Here's how it works:
First thing in the morning, make a list of TEN blessings in your life that you are grateful for. It could be anything from the birds singing in your back yard, the water you are drinking to keep you alive or your eyes to see the trees or ears to hear the birds to your parents who provided for you.
Write why you are grateful for each blessing. Give at least one reason.
Go back and read your list, either in your mind or out loud. When you get to the end of each one, say the words thank you, thank you, thank you, and feel the gratitude for that blessing as much as you possibly can.
Repeat the first three steps of this magical practice every morning for the next 27 days.
Better to lose count while naming your blessings than to lose your blessings to counting your troubles — Maltbie D. Babcock
Celebrate the humor in things. Learn to laugh at yourself and with others. Write about what you are grateful for. EEK, you inspire me with your wonderful humor.
Find Sources of Inspiration
Develop interest in life as you see it; in people, things, literature, music—the world is so rich, simply throbbing with rich treasures, beautiful souls and interesting people. Forget yourself—Henry Miller
Look outward as well as inward and explore different perspectives. Learn something new, find a photo or quote that touches you and write about it. How and why does it affect you? A colleague of mine once said that, "there is nothing uninteresting in the world; only disinterested people." Rediscover what interests you. Create interest. Connect with the world. Find beauty. Interact with it.
Who inspires you? Why do they inspire you? What do they inspire in you?
Make a list of people (real or fictional, alive or dead) who inspire you and add the reasons why they do. You can take it a step further:
Research and write a tribute to them
Create a fantasy in which you meet them and interact with them
Write a fictional conversation with them or write a letter to them
Find a quote that epitomizes the essence of that person
Here's mine for a very special mentor and advocate in my life. It's by Albert Schweitzer:
At times our own light goes out and is rekindled by a spark from another person. Each of us has cause to think with deep gratitude of those who have lighted the flame within us.
Julia Cameron, author of The Artist's Way, shares that "art may seem to spring from pain, but perhaps that is because pain serves to focus our attention onto details (for instance, the excruciatingly beautiful curve of a lost lover's neck). Art may seem to involve broad strokes, grand schemes, great plans. But it is the attention to detail that stays with us; the singular image is what haunts us and becomes art. Even in the midst of pain, this singular image brings delight. The artist who tells you different is lying."
Those who don't believe in magic will never find it — Roald Dahl
Artists need to fill their reservoirs. Think magic. Think fun and mystery; not duty. Duty is dull and motionless. A mystery lures you; it keeps you moving and wondering. Do what intrigues you. Explore what interests you. "Think mystery, not mastery," says Cameron.
In order to write about life, we must live.
Cameron prescribes an adventure to fill up our artistic reservoir, called an "Artist's Date". This is a block of time that you set aside and commit to; say, for two hours each week. It is a time committed to nurturing your artistic spirit and creativity. It could be an actual excursion, a "play-date" that you plan out and defend against any interlopers, distractions and excuses. This is a gift you give to yourself. You don't take anyone with you. It is a solitary date, a date with yourself. A date with the artist in you. Do something on your own. Go bowling or to a show on your own.
Other examples include:
A stroll in your neighborhood or in a local park
A walk through an interesting ethnic community or funky commercial area
A trip to the gallery, library, train station, church to people-watch or look at architecture and art, both intentional and otherwise
A walk on beach to watch the sunset and watch the waves, the pebbles and nature's other artifacts
A discovery-drive through the country or some place of interest, preferably new to you, and let yourself get lost
After all is said and done, and you are sitting at your favorite desk to write, it comes back to you. The Muse is, after all, YOU. Whatever you write, whether it's a science fiction novel or a murder mystery, you are writing about yourself. You are writing of yourself. Be impeccable.
Believe
Believe that every word you write makes a difference, whether it is through the eyes of those reading them or simply through your intent as you write them (and the universe by extension).
Believe that every word you write counts. Never for a moment let anyone tell you any different. Don't let them convince you that your writing amounts to "no more than a drop in a limitless ocean…" Because, as esteemed author David Mitchel writes, "what is any ocean but a multitude of drops?"
Post Script:
This is my last post on Scribophile.
I've had a wonderful time here and I thank you all for your incredible support and thoughtful comments.  The discourses on some of the comment streams have been some of the very best I've experienced anywhere in my professional career as a writer and I will miss that. I must particularly thank you, Ruv, for your compelling challenges and delicious arguments. You have remained respectful, compassionate and impeccable throughout my tenure here. I will miss you. I will miss you all.  I leave you now in gratitude.
For those of you new to Scrib, I've been continuously blogging here since March 2011 (never missed a week), on topics that have ranged from nuts and bolts craft to the metaphysics of the muse and so much more. You can find them archived here. My gift to you. Enjoy! And God bless.