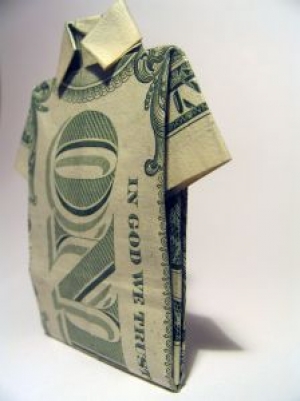 Many of you took the time to comment and say you were interested in following my self-publishing journey. I'm really excited to share it with you, the good, the bad, and the ugly.Today's topic: shameless self promotion.
Self-published authors need to be good at marketing. This is a squeamish area for a lot of writers; we work alone, in the dark, in our garrets, toiling by the light of a single candle with our bottle of ink and quill pen. We don't want to dirty our hands in the messy world of sales and promotions. In the traditional publishing world, this is more possible. You're assigned a publicist who does a lot of the work for you (although, to be honest, they are usually very young and have about 50 other projects on their hands, so the amount of attention you receive will depend on your project and how noisy you are.) When you self publish, you are your own best friend and worst enemy in terms of getting the word out. And you can write in the garret, but once your piece is finished, you better make peace with hawking it on the street.
A great promotional tool is Kickstarter, because not only does it allow you to raise the profile of your peojct, but it also allows you to raise real cash money for your endeavor. If you haven't heard of it, it's a website and organization that helps artists raise money for projects they want to do. It's open to artists, poets, filmmakers, musicians, writers, and pretty much anyone with a good, creative idea. You put together your proposal, send it to Kickstarter, then as long as you're approved (which most everyone is) your project goes up and you have a finite amount of time to reach a funding goal. (My kickstarter project can be found  here.
The goal is important for a couple of reasons. First, it makes you think about what you want or need to do with the money. Are you publishing paper copies of your book? Are you creating jewelry? Are you hosting a film festival? You also have to think about the rewards system. For each level of support, you provide some sort of incentive to your backers, whether that's a signed copy of a book, tickets to an event, mention in acknowledgements, buttons, t-shirts, whatever. But you'll have to pay for them, so factor that in.
In my own case, I'm offering signed books, acknowledgments and merchandise. At Café Press you can create your own t-shirts, buttons, bumper stickers, and magnets for no cost. Of course, if you want to buy some as promotional items, that will cost you, but it's free to set up a shop. Here's the link for Cafe Press or you can check ou my café press shop at Cafe Press: Out the Novel.
The other catch in the goal mechanism is that if you don't make your goal, you don't get anything. I did a Kickstarter project a year ago and set my goal too high. I did get backers, but didn't make the $2,500 goal I'd set, so I got nothing. This time around, I set the goal at $500. I made it on the first day. Now, if anyone else wants to back my project, I still get their sponsorship, but since my goal has been achieved, I don't have to worry about not meeting it.
Kickstarter uses Amazon to fuel its payment system. Amazon takes a small cut of what you earn, and whether you agree with that or not, look at it like a fee for service. If Kickstarter didn't exist, you wouldn't have any way to reach all the people who might eventually back your project. Kickstarter prohibits raising money for charity; it is soley for creative endeavors. Click here for the Kickstarter home page.
There are other mechanisms for the same kind of thing. There is IndieGogo which states "everyone should have the opportunity to raise money. Now everyone does. People all over the world use our industry-leading platform to raise millions of dollars for all types of campaigns. No matter what you are raising money for, you can start right now with no fee or application process." I've had friends who funded theatrical projects and film projects on IndieGogo, and wer successful.
The bottom line is if you want to self publish, you also have to self promote. You have to believe in what you're doing, and believe that people should read it or see it or buy it. If you don't believe that, self publishing will not work, because most of the time no one is there to nurture it but you. And your grassroots friends.