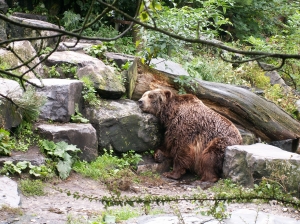 Hi folks! With Nina's recent departure, Laura's hand injury (get better soon!), and Justin's personal leave, we have exactly zero writers contributing to the blog right now.
With that in mind, I think this is a great opportunity to rethink the direction and themes we want to explore in the blog. Its original mission was to provide writing how-to's, tips and tricks, and other pieces related to the writing craft. But our new Writing Academy overlaps those themes a little bit. It doesn't make sense to have two separate areas for educational content.
So while I ponder a different direction for the blog and hire new staff writers, the blog is going to be in hibernation. I've removed it from the home page since it won't be getting any updates, but you can still access our entire archives by clicking the 'Blog' button at the top of the site.
Please note that for various reasons I'm not seeking Scribophile members to contribute to the blog.
Thanks everyone, and I hope we'll be back up and posting soon!