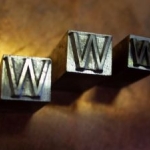 I've noticed many newbies signing up on Scribophile lately (as evidenced by their introductions in the New Writers Section), and so I thought it might be wise to talk about how to make the most of this site.
Here are some suggestions of how to take advantage of The Scrib:
Read the FAQs. I'm old enough that the first time I saw this expression on the internet, I thought the website was swearing at me. But reading the "Frequently Asked Questions" is a good place to start in any website. They will often provide instructions, clear up confusion, and give you a clear direction for how to thrive on the site.
Participate in The Forums. After creating a Scribophile account and profile, the forums are a great place to start. Ask a writing question, discuss a book, share a link, squeal with joy over a new poem or story that's found a home, or if you're really brave and have just enough kink and twist, stop by The Bar of Skyrim. The six categories (Writing, Publishing, Book Publishing, New Members, The Cool Hang Out Chill Zone, and Meta-Scribophile) have something for everyone, and posting your introduction is just the beginning. Just be sure and follow the Scribophile Code of Conduct.
Write a critique. Presumably, we're all here to improve our writing. The best way to pursue that on this site is to start critiquing. To paraphrase some of the forum posts I've seen, don't worry about not knowing how. If you can read, you can critique. You know what's working and what's not, what you like and don't like. I've been here for nearly a year and everyone I've seen has been unusually friendly and supportive, almost without exception. Generally speaking, we all want to help each other get better and we can start by reading and critiquing each other's pieces. Writing a critique will not only improve your Karma so you can post your own work, but will help you become a more critical reader which, magically, will improve your own writing.
Read the Blogs. Never mind. You are. Network. Say "thank you" for a critique on someone's scratchpad. Send a virtual beer via the gift feature to that guy who backed you up in that forum post. Compose a private message to that cute brunette from The Midwest. There are a myriad of ways to connect with other members. Make use of them. You won't be sorry. In the last year, I've had a great time getting to know people on this site and learning from them. Some of them are very, very wise and know what the hell they're talking about. And the bloggers have a few things to say as well. Enter the Contest. Every month or so, Scribophile offers a chance to win some actual cash by entering and winning the site-sponsored contest. This is a great way to not only pad your PayPal account, but to motivate yourself to get some writing done. Just click on the "Contest" tab for details.
Join a Circle. Although the circles can be kind of hit and miss in terms of their activity (and there are rumors of a new circle revamp coming down The Pike), finding a group of like-minded writers can be a great way to get involved.
Send Alex a message. Most of us know how hard Alex works on this site and how much he cares about the writers who hang out here. Why not tell him how grateful and happy we are? At the risk of overloading his inbox, I invite you to send him a private message thanking him for this great site (after all, he just answered our requests for deletable messages, so he's covered!). But of course, you can also contact him (he'd be the first one to say this. . .), if you have questions, comments, problems, or concerns.
Remember, Alex may be The Man Behind the Curtain, but this is your site.
Make the Most of it!
Did I miss anything?