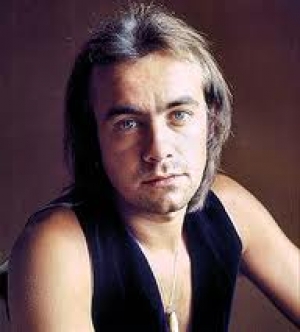 When you tire of heavy metal anarchists screaming their incoherent cliches and country singers crooning their saccharin platitudes and angry rappers rhyming their often misogynistic couplets, take a look at how Bernie Taupin quietly used the writer's tools of Metaphor, Simile, and Imagery to add to the planet's literature:
Metaphor
"I can't light no more of your darkness." (6) "I would have walked head-on into the deep end of a river." (15) "You nearly had me roped and tied." (15) "I see the storm approaching, long before the rain starts falling" (16) ". . .And my eyes are mirrors of the world outside." (14) "It's funny how one insect can damage so much grain." (7) "He must have been a gardener who cared a lot." (7) "I thought it was time to throw in my hand for a new deck of cards." (10) "Daniel. . .you're a star on the face of the sky." (5) "I'm not a present for your friends to open." (8) "I threw the last punch too hard." (10) "Harmony and me were pretty good company/looking for an island/in our boat upon the sea." (9)
Simile "I feel like a bullet in the gun of Robert Ford" (10) "Like a corn in a field I cut you down." (10) "The candlelight fell like a crescent upon your feather pillow." (12) ". . .Living like a lusty flower." (1) "And it seemed to me you lived your life/like a candle in the wind." (4) "Levon wears his war wound like a crown." (11) "Now she rolls like a dice in a poor gambler's hand." (12)
Imagery
". . .Over green fields, trees, and mountains." (14) ". . .And these shadows turn from purple into gray." (14) "We'll kill the fatted calf tonight so stick around." (2) "Watch the black smoke fly to heaven/See the red flame light the sky." (3) "My old man's drunker than a barrel full of monkeys." (13) "I want to hear the pealing bells of distant churches ring." (14) "I took myself a blue canoe/and I floated like a leaf." (17)
Whether you consider song lyrics poetry or not doesn't really matter, you have to admit that Bernie Taupin is one helluva writer. What are some of your favorite literary lyrics?
* * *
Key
1. Amoreena 2. Bennie and the Jets 3. Burn Down the Mission 4. Candle in the Wind 5. Daniel 6. Don't Let the Sun Go Down on Me 7. Empty Garden (Hey, Hey Johnny) 8. Goodbye Yellow Brick Road 9. Harmony 10. I Feel Like a Bullet (In the Gun of Robert Ford) 11. Levon 12. Pinky 13. Saturday Night's All Right For Fighting 14. Skyline Pigeon 15. Someone Saved My Life Tonight 16. Tonight 17. Where to Now, Saint Peter?