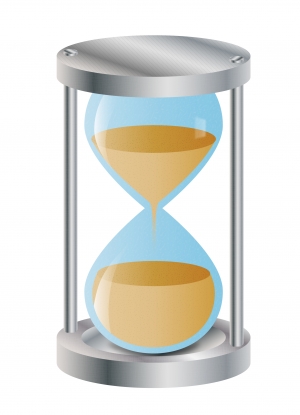 I am currently reading Ghost Story by Peter Straub. I first came in contact with this author through Stephen King: they co-wrote the epic fantasy Talisman. I don't know much about the process of two established writers with their own voices collaborating on a novel, so, naturally, I became curious of Straub and his other work. As a horror buff, of course this title stuck out.
I'm about 200 pages in to the 500+ pager, and things are going....slow. Yeah, the scene is being set for what I'm hoping to be good horror, the story is a little eerie, but nothing has really happened yet. The main reason? Backstory. The author uses a lot of it, and I'm not yet completely sure that it's all needed. Of course, we have all come across stories like this, where we find ourselves spending a lot of time in a character's past rather than developing their present and wondering about their future. But it must be a reason to these tangents, right? Or maybe it's just the stubborn nature of an author not being able to kill his or her babies. Not being able resist jotting down every piece of history they can conjure about their character, their world, their story.
So what gives?
First, the reason not to delve too much in to backstory: who cares? You may have a very interesting character, who fought in Vietnam as a final solution mercenary, became a crime boss after the war, and then spent ten years in jail before being spit out into society as a reformed, law-abiding old geezer. But if the story at hand is a battle with cancer, then maybe we don't need (read: want) to hear about ten different encounters he had in the war. Or sift through a thirty page 'summary' of his time in jail. The reader wants to know what is going to happen next in the present and, unless the backstory effects that outcome in some way, anything else is just distraction. And distraction is a book just begging to be put down.
Okay, so then why use backstory? Simple: suspense, character development, filling in the gaps, shit being just plain interesting. You know how I said the reader wants to know what's going to happen next with the main conflict? Well, you can use that to your advantage. Like a commercial break directly preceding the revelation of a series-changing secret, a well-placed backstory can keep your reader in suspense while decreasing the chance of getting the book shelved. Use this time for important character developments, or giving insight into critical present events. Is the a reason our psychopath is so twisted? Something that happened in his or her childhood? Have you been dangling n unknown plot element over your reader the whole ride? Now is a good time to relieve them.
As I said in a previous blog post, it's all about balancing what's needed for the story and what's interesting. Ultimately, the choice will be up to you. Unfortunately, if you want your stuff to be read widely, the criticism won't be.
In Ghost Story, I see the meaning to some of the backstory, with particular ones being downright essential. But I find myself too often wondering when the story is going to get back to the present. And I absolutely hate when the narrative skips around. For example, Character A commits suicide, next page Characters B and C are at a funeral, a few pages later we go back in time to when Characters B and C first hear the news of the death. WTF? Why not just tell it in chronological order? As a writer, I have been guilty of this myself, and usually it's because I have an end result clear in my mind's eye and I like to go back to bring the reader up to speed. But in editing I try to get things like that on one timeline. So, I ask you, oh loyal reader, what's the point of the skipping? What are your thoughts in general on backstory and a skewed outline?
Don't be shy.