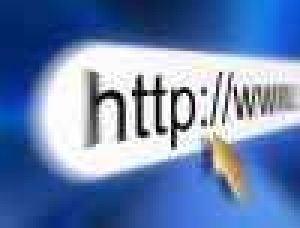 Most writers have day jobs, and these jobs rarely involve writing or any creativity whatsoever; but, the rent must be paid, so "real" work must be done. Writers work at hotels and restaurants and strip clubs and fast food joints and on delivery trucks, toiling the day away, while gathering ideas for later, when they'll get a chance to create. Some are lucky enough to have jobs where they get a chance to read or even do a bit of scribbling, although, that sort of job usually pays peanuts. I worked for many years managing a comic book store, and while I could often spend half my day reading, the just-barely-above-minimum-wage pay did little for my bank account.
Many writers with day jobs hope to someday make the transition to full-time writing, so they'll search Craigslist and the like, seeking the perfect gig for their skill set. Maybe a writer who finds a few part-time assignments on the 'net will make enough to quit the day and job and simply write, and that's a glorious thing. Still, there are other factors to consider before quitting the "real" job, namely, health insurance and job security.
Let us take a moment to consider the thousands of online writing jobs that appear each month. Nearly all of those jobs aren't worth pursuing, for one of two reasons: the job doesn't pay, or the writer isn't qualified or knowledgeable enough to write about the required subject.
How many times have you seen an ad that looks too good to be true? You love video games and you see an ad that reads: Video Game Blogger Wanted! You read further. The job sounds amazing. All that's required is the ability to write and a passion for video games. "Hey, that's for me!" you think. Then you get to the end of the ad, where the writing is smaller, and read: Compensation: No Pay. NO PAY? What? Sadly, that's the reality of these crazy internets. Most websites want volunteer bloggers. Is it worth your time and effort to spend hours each week writing about something you love while receiving no compensation? Well, that's for you to decide. Writing for any website on a regular basis will build your body of work, and when applying for future jobs, you'll have great samples to show, and maybe someday you'll find a site that actually wants to pay you. I'd never recommend giving your work away, but if you have few samples to show, it might be worth doing for the short term.
Of course, the majority of jobs posted online are for such specialized areas that most writers needn't bother apply, or they're for assignments not worthy of the average writer's time: Cantonese Translators Wanted. Bloggers For Marijuana Site Needed. Seeking Sneaker Bloggers. Help Me With My Homework! Ghostwriter For Erotic Novel Wanted. Looking For Someone To Write About Fleas & Ticks. Short Stories About Feminist Martial Artists Needed. Need Co-Screenwriter With Financing Cash.
Scanning the job listings can be frustrating and disheartening, but when you do find a job you feel is perfect for you, don't needlessly ruin your chances. Having great writing samples is important, but your introductory e-mail is key. This is your chance to impress, so take full advantage. Let your style shine in that initial e-mail. Demonstrate your natural voice; be funny but not overly so; let them know how awesome you are without saying, I'm awesome; be personable, charming, and engaging; spell check and re-read the e-mail to make sure you haven't forgotten a word or mistaken "they're" for "their." If the person reading your e-mail is turned off by your introduction, there's a good chance your resume and writing samples won't be read. Don't just write about your qualifications, give them a taste of your personality and style.
Some of us will never quit our day jobs. But the dream is there, on the internet, job after job. Sure, most of the them suck, but for the diligent writer, a few gems can be found, and for those gems we must make our best pitch. Chances are, there's someone our there willing to pay for what you do best; and if there's one person, there's many. It's up to you to find those potential jobs and make them a reality. Or maybe you speak Cantonese, and your competition is limited.
Sure, most writers seek to quit their day jobs and create for a living. If that never happens, if the dream always remains just a dream, find a "real" job you like, and be great at it. Whatever we do, we're still writers at heart. When I delivered pizza, I was still a writer. When I sold comic books, I was still a writer. When I mopped floors, I was still a writer, with stories swirling in my head as I twirled that mop with flair.