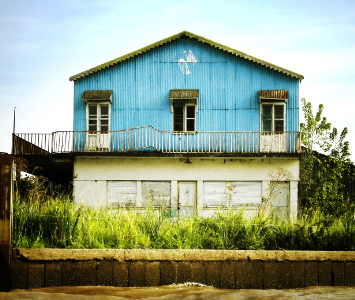 So, I was doing a search on Amazon.com the other day, and I discovered something surprising: Stephen King had himself another book published. He has a habit of doing that, I understand, so the fact of the new book didn't surprise me as much as the fact that I was completely unaware of it. Granted, it only came out in November, but still. When I was growing up, King was a pop culture phenomenon, and every book he put out was an event. Forests were razed, booksellers mainlined caffeine into exhausted veins to keep up and you could find copies of at least three different King novels in every airport in America. Obviously, things are a little different now. For one, there's a hell of a lot more input to track. When King's book sales were the stuff of news, most Americans had maybe four TV channels to watch. FM radio was still the way to get your music, newspapers still made money and only the military and universities knew what the hell an Internet was, though they didn't call it that. Today, the trickle of news and entertainment we used to get has become a flood, and one author is easily lost in the deluge.
There's another aspect to this, though. Over the years, King has done something persnickety, something that doesn't sit too well with some critics. He's gotten better. King was always an excellent storyteller, and at worst, a competent stylist and writer. He excels at plot and description, but hasn't always been strong in characterization and dialogue. I feel qualified to say this because I was a rabid King fan early on, having read Cujo at the tender age of eight. I stopped being quite so rabid when I got heartily sick of the Dark Tower series around volume 4, but I try to read everything else he's written.
Over the years, I've taken note of King's attempts to grow beyond the genre boundaries critics and fans tried to keep him bound within. For example, sensitive to career-long criticisms that he couldn't create a believable female character to save his life, he responded in 1992 with the connected novels Gerald's Game and Dolores Claiborne. Of the two, Dolores Claiborne is the more successful one; I certainly felt like I understood the characters better, and the whole narrative felt like a logical, fluid story. Where he really stepped up as a writer, though, was with 1998's Bag of Bones. For the first time, I felt that King had written a novel that wouldn't be out of place in a classroom. Every one of his books is about more than the plot describes, but Bag of Bones was the first of his novels where I felt he'd meshed his narrative skills and a literate exploration of a character's mind and personality successfully. It was a revelation, and a feat he's since repeated with various degrees of success.
While reading Duma Key, I experienced another first: a character and story that didn't need the supernatural element. Had the novel been only about Edgar Freemantle and his recovery from a near-fatal accident, I would have been a happy reader; I was completely absorbed in that story from the word go. That was when I realized that King had crossed a line for me, and had become—in addition to his formidable storytelling skills—a truly good writer. King was popular from very nearly the start of his career, but unlike many writers of popular fiction, he has continued to stretch his skills.
Ironically, this stretching, this reaching into deeper levels of art and greater skill has, I think, worked against him. He doesn't only write potboilers now, and while there's still plenty of supernatural whosits and whatsits in his work, he doesn't just treat them as plot devices any more. Yes, he's still popular, but his stories have become more complex and, if possible, darker. The ending of Cujo, he once said, got him a lot of flak from fans. Imagine the responses he got over the nihilism of Desperation. Lay it all at the feet of his accident if you wish, but it seems the darkness has become easier to spot and harder to vanquish. That tends to throw many mainstream readers, and I suspect that may be a factor in the less feverish levels of his popularity.
Getting popular was something King managed with a blend of timing, hard work and an unerring ability to tell a story. Getting really good (and continuing to improve) takes a little more than that. I don't know that King will be required reading in classrooms a century hence, but after reading his work of the last decade, I wouldn't bet against it.