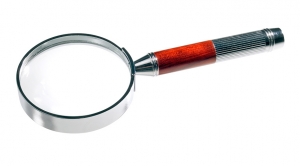 It's been a year since I graduated college. Actually, now it's been a year, a week, and two days. Time goes by faster than should be legal, and while some of the older users here may scoff at a youngin' like me stating such claims, I feel the weight of time all the same.
As a writer, it's easy for one day skipped to turn in to a week...a week to turn in to a month a month into a lifetime. But as a writer--a true writer--the need to write will have never left. And just like any being removed from its element, it is our nature to get back on course, no matter how far we've strayed.
I saw this on my friend's status the other day: "Time for a reset." After I figured out he wasn't talking about his computer, I asked what he meant. He said that he had recently lost focus (he is currently preparing for the MCAT and, subsequently, medical school) and it was time for him to 'reset.' In other words, regroup himself, his goals, and re-establish his focus.
I'm finding myself in the same situation, only my medical school is publication and my MCAT is reaching that final draft of a novel. I am resetting. And here's how I'm doing it.
1) Define both short- and long-term goals. A given, right? Most of this list is (see point 3). This is essential to the reset. Not setting goals during a reset is like retaking a test you failed without studying at all. Where do you want to be with your writing in the next year? Do you want to have a novel finished? A second draft? Have queries sent out? Or do you simply want to be a better writer? Days turn in to weeks and weeks in to months because we have nothing to anchor us. With set goals and (gasp!) timelines, going from May 23 to June 23 will feel that much more significant because of the progress planned. Seeing concretely that you're 50 pages behind on your goal for the month does a lot more to motivate the psyche than simply telling yourself day by day that 'it's not a big deal, I can always write tomorrow.'
2) Pinpoint the problem, identify solutions. Simple, huh? In fact, for those of you in ruts, you've probably already identified the problem, a million times over. I don't have enough time to write. It's hard to concentrate in my environment. I'm disorganized. I lack motivation. Most people float through these days (months....years....) knowing that they lack the motivation and focus but never pinpointing why.
You love to write. So why aren't you? For me, I've known for a long time that having a full-time job, a full-time girlfriend, and a puppy immensely shortens the time I can devote to writing. And then that time is usually plagued by distractions, fatigue, or trouble focusing because of my surroundings. Today I took a big step in solving this: I went to Ikea and bought a work-desk. Once it is assembled, I can have a designated area for all things writing. It will be stationed in the bedroom, away from the glare and boom of the television or the neediness of my chi-poo pup. Before, I'd write on the couch or the kitchen table, both places I don't associate with writing. I will finally have a place that will (hopefully) spark an urge to write every time my eyes wander over.
This is my first step in addressing my problems with focus. What is yours?
3) What do you need to be successful? I want you to take a step back from whatever your initial reactions to this question may be: think simpler. Think of all the things you already know and just haven't done yet, for whatever reason. You know to be a good writer, you have to read, but maybe you don't set time aside for books. You know that to improve your stories, you need feedback, but maybe you procrastinate on opening that door.
And remember: the road to success isn't paved. For example, I plan to subscribe to at least one major writing magazine, elicit more feedback on my nearly finished projects, and begin reading up on how to successfully maneuver the daunting next phase: finding an agent/publisher. I'm going to join writing associations and attempt to broaden my network. These are not guarantees to becoming successful, but they are simple changes that I know can at least help me as a writer. I have not yet embraced them for the same reason I may skip writing tonight: I tell myself I will eventually. Well, eventually needs to be now, because sooner or later eventually doesn't exist anymore.
4) Do a lot of shit! Very simple, very riscque, but very true. The best events aren't only extraordinary because of the extensive planning, but also because the organizer has put in so much energy into the planning phase that he or she will put that much more energy to ensure everything goes off without a hitch. The things I listed above are nice and all, but the most important thing to take away from this post is just do SOMETHING. If it has been a while since you've been able to commit to a steady writing schedule then work your ass off in creating goals, timelines, calendars, setting up a workstation, subscribing to magazines and creating reading lists. You'll have invested so much energy that passing up the pen will be just a little bit harder.
And if you will excuse me, I'm off to set up my work-station.