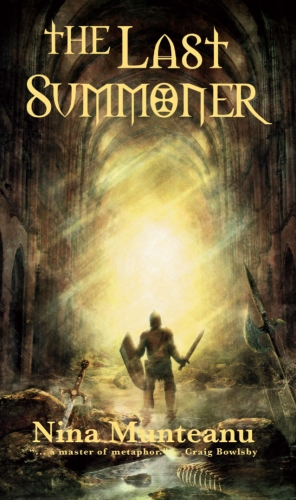 There are as many reasons for writing a journal as there are people in the world: to express, to heal and clarify, to create, learn and influence, to record, to celebrate, to share with friends or the world even ... and everything in-between. The journal is a way to connect — to yourself and to others — with gentleness, compassion and deeper understanding. It's a "safe home" where your deepest thoughts can reside without fear of judgment, blame or need for justification. A place where you can be just you.
From the private locked notebook to digital files to global blogs and Facebook, writers today have so many choices for expression. We are all writers and there is something out there for everyone.
Most people think of a journal as a bound notebook with text, sketches and pasted-in mementos. But it can also be a binder full of memorabilia and notes, a collection of digital information on a computer, CD or flash drive, or an audio tape. The journal is essentially a "day book" according to Ron Klug (2002), a place where you record daily happenings. But it is much more than that. The journal is a tool for self-discovery, an aid to concentration and finding clarity, a "mirror for the soul", a training ground for a writer and a good friend and confidant. It is at its heart a place of learning and being.
Some reject journaling as too self-absorbing; the truth is that most of us during some part of our lives are too little connected to ourselves. We keep so busy, filling our lives with activities, filling our senses with stimuli, running at full tilt. We may be constantly communicating with others through cell phones, computers, notebooks, at school and at work. But we aren't communicating with ourselves. For that to happen we need to quiet our minds and our environment to have a meaningful self-dialogue. This is the gift that journaling brings to us.  It helps us find the depth of ourselves and lead richer more truthful lives.
The key is to use it to learn.
Journals help us get in touch with and process our feelings. They help us find direction and take action that is meaningful to who we really are.
A journal can be a happy place, a place to celebrate one's explorations and achievements and self-education. It need not be the dark brooding place many people envision when they think of diaries and journals.
Writer Louise DeSalvo shared an interesting story about what expressive writing means to her. Here's what she said: "Many people I know who want to write but don't (my husband, Ernie, for example) or who want to write more than they have but say they can't find the time (my friend Marla) have told me that taking the time to write seems so, well, self-indulgent, self-involved, frivolous even. And that finding the time to write — even a diary, much less fiction or memoir or poetry — in their busy schedules is impossible. I'll write when I have the time, they say."
Then DeSalvo adds, "what if writing weren't such a luxury? What if writing were a simple, significant, yet necessary way to achieve spiritual, emotional, and psychic wholeness? To synthesize thought and feeling, to understand how feeling relates to events in our lives and vice versa? What if writing were as important as a basic human function and as significant to maintaining and promoting our psychic and physical wellness as, say, exercise, healthful food, pure water, clean air, rest and repose, and some soul-satisfying practice?"
Journal writing encourages engagement and reflection. It helps you deepen your self-understanding and make added sense of your life and what you believe. It can provide you with added perspective on you and the world, by giving you a greater awareness of what is happening to and around you in your daily world. Writing a journal can help you write better and help improve your skills in observing, recording and interpretation. It can also help you set goals and manage your time and priorities.
I coach writers. I am helping most of them achieve the goal of publication. But some simply want to improve their writing. It depends on who you are writing for. Sometimes you don't really know at first. In most cases, you start by writing for yourself, sometimes to gain clarity or to heal. Sometimes, that invisible "friend" you are writing to emerges into something more substantial and real. This often happens when we realize that what began as very personal in fact relates to a community and a larger audience; that what heals us might help heal others. That's when a journal might turn into a memoir or fictional allegory.
When we share our stories, when we write testimony, we are no longer allowing ourselves to be silenced or allowing others to speak for our experience. Writing to heal and making it public "is the most important emotional, psychological, artistic, and political project of our time," says DeSalvo. I agree. I am currently coaching a young woman who is writing a memoir about her traumatic childhood in an abusive family. She shares how she triumphed over many obstacles to recapture her self-esteem and make a good and happy life for herself. Sharing her journey will help others realize theirs.
This is a good. An absolute good.
Having said all this, I must confess that I never kept a journal when I was young, in school or in college, even. I think this was because I found a creative outlet for expression in my fiction writing early in life. Since I can remember, I used to tell stories: orally and through graphic comics, then short stories, and finally novels. It has only been in my grown up life as a scientist and consultant, wife and mother that I felt compelled to write expressively in a way that could be described as journal-like. I write expressive letters to good friends; I record kernels of ideas for novels; I make dissertations on philosophy and commentary on pop culture that has become my personal blog (The Alien Next Door).
If you're like me, and don't keep a daily journal or diary, try something a little different. What about an "Idea Journal", or a "Gratitude Journal", or "Travel Journal", "Nature Journal" or "Story Journal". One thing I started doing several years back is keep a journal or scrapbook for each book I was writing. The journal/scrapbook contained notes and pictures on plot issues, characters, settings, lineages and any cool things related to the book. I have gone back to these time and again to help summarize for promotion, remind me of backstory for discussion and possible sequels, and enrich my own experience of the story.
If you're a writer, which of course you are (being here on Scrib), consider that almost everything you write—including the comment you're about to leave on this post—is journal-like and expresses you, your thoughts and your life's journey.
All fodder for future writing projects.