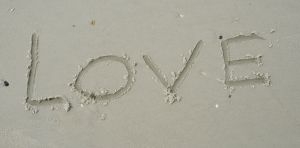 My girlfriend, also an avid reader, often tells me that sometimes she skips full paragraphs when the author gets lost in description. It baffled me at first, as I can't recall when I've ever done such a thing. It doesn't seem fathomable to discard a whole section of a story, no matter how small. What if I miss something? Is it my job, as reader, to decide what details are worth my time in a book?  It wouldn't be there if it wasn't essential...right?
As I mentioned a couple posts back, I'm currently reading House of Leaves. While I haven't gone as far to skip passages, my mind has gone blank more times than one. It has sentences that are three pages long, for crying out loud! While I understand the purpose of such writing in the novel's context, it is inspiration for today's post. So let's get to it.
Imagination is both the cure and the blame for verbose writing. On one hand, a writer does not need to tell the reader every little detail, action, or thought because the imagination will fill in the gaps. In college, I learned an interesting (if not useless) fact about the eye: our vision is riddled with blind spots, but the mind is constantly working to fill in those holes with its best interpretation based on memory, experience, and, to put it plainly, what makes the most sense. The imagination is like that: provide the framework and it'll fill in the rest.
So how could it be the blame? All writers learn to write by reading, one way or another. We spend our lives engrossed in the vast worlds spawned from little words, and then when it's time to sit down to create something magical ourselves, our imagination deceives us. We remember how our most beloved books laid out all the minute details of our favorite characters. How they sounded when talking, dressed  from day to day, and changed positions after every line of dialogue--for emphasis, of course. We want to recreate this type of unique experience for our readers. We labor over long paragraphs to ensure the image in our heads is perfectly translated to the page. By the end we have something that definitely paints a pretty picture, to us anyway, yet are confused when others call it convoluted, too much, or, !gasp!, bad writing.
Baffled, we slump back to our precious classics, scanning them to see where we went wrong. To our surprise, those little details are not there, at least, not in the intricate ways in which we remember them. We find that there isn't movement after every line of dialogue, although we remember the way Charles drummed his fingers nervously as he waited for the police to catch up with him. We see that there is enough there to spark our imaginations, rather than to rule them.
When writing, it is important to remember that the reader isn't stupid. If a character is angry--and the author does a good enough job of establishing this anger--there are a slew of actions that the reader will automatically imagine, even if not written in to the text. Of course the character will grimace, throw wild gestures, and eventually slam the door when he or she leaves the room. These things don't need to be said, they are inferred. It isn't guaranteed the reader will get the exact image you originally planned, but if that's such a big problem for you, maybe you should consider film directing.
Take this simple line of prose for example:
"When Cynthia finally got home from an exhausting day at work, she unwound."
Does the reader NEED to be told that Cynthia took out her keys, opened the door, hung up her coat, changed clothes, etc, etc, etc? No. All of that is superfluous and an insult to the imagination. This all being said, it's crucial to find a balance. The best way is to separate the pieces that have meaning to the story from everything else. For example, in the above case of character Cynthia, I would include certain details if they 1) speak to the personality of my character 2) are a part of or will become a part of the on-going narrative or 3) are essential to establishing the environment. There is a difference between setting up through description and explaining something that's already been explained. As writers, it is our job to do the former, and avoid the latter.
If you're having trouble finding the courage to 'kill your babies' (i.e., edit down the writing you worked so hard on), a good way is to imagine the cuts as a necessity, rather than a choice. What I consider my most productive editing session was when I was trying to trim a 12k-word short story down to be eligible for a contest with an 8k word-limit. I basically asked myself the question: what isn't needed? The great thing was that after going though multiple read-throughs and seeing that I was still well above the word-limit, passages that were once 'not really needed, but too good not to include' just became 'not needed.' Snip-snip. Ultimately, I wouldn't have cut anything I didn't think was crucial to the story, the environment, or the characterization. I got rid of actions that really did nothing for any of these categories and long descriptive passages that could easily be replaced with simple sentences. To put it short, I made it so that no one would have to skip any of my work.
...at least, I hope so.