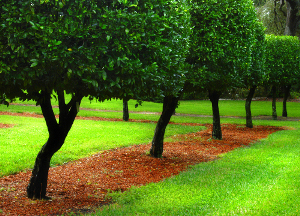 My friend and I, we wrote a story once. It was a CSI clone that we creatively called CSI:Washington after staying up late discussing it. We created five main characters and a huge additional cast. During the following months, we created the characters' backgrounds, histories and very complicated (yet highly amusing and entertaining) love lives. After we got bored with crime scenes, we decided to take the characters and put them in a completely different setting—basically, creating a whole new universe.
Almost three years later, we still write these characters when we need to relax in between other writing gigs or when we need to go back to something familiar. Almost three years later we have almost 15 different alternate universes, over 5 'what if' scenarios and approximately 80 separate stories. And all that with only five characters.
For me, creating characters is the most important part of writing a story. And while I don't use any character sheets, I often know much more about my characters than what ends up in the finished product. And this vast knowledge of my characters, sometimes up to the type of lingerie they are wearing (it actually ended up being relevant to the plot, so don't judge me just yet), allows me to know their reactions, keep them in character and use their issues and fears to their full potential (however cruel that might sound). Not to mention the fact that I let my characters do as they please (within reason... most of the time), and knowing them in and out allows me to have some amount of control over what's going to happen.
Half of the stories in CSI:Washington happened just because we wanted to see how the characters would react in certain circumstances. And while it's highly unlikely that we will ever publish anything with those characters, or that we will ever allow somebody else to read the stories themselves, I'm sure we will keep writing them.
You might wonder why. Why do I spend so much time writing characters nobody will read about? Why do we keep coming up with new stories?
First of all, we both love the characters. They are an integral part of our creative lives. I honestly can't remember the time in my life where I didn't wonder What Would Sam Do? It's like rereading your favorite novel over and over again, only to get to the final chapter and realize it's different that the previous time you've read it.
Another reason to stick with those characters is more technical. During those three years I like to think that I've mastered characterization of certain types of personalities. I can write sarcasm in the middle of the night, anti-social bosses pose no challenge for me, academic types, playboys with commitment issues and Queen Bees—I can write them all.
And because I changed the settings of my stories so many times but kept the characters, I also got really good at analyzing how certain situation can influence people, what parts of them will change and what will remain the same. I had the great discussion of nature vs nurture so many times that I can argue both sides (often at the same time. People with Multiply Personality Disorder have nothing on me).
Why am I telling you this? Mostly because I believe that characters can make or break a story, that well-written characters can save an otherwise poor story. I can name at least 5 books where I kept reading through the plot holes and lack of continuity just because the characters got my attention early on and I wanted to see what will happen to them. Mastering characterization should be one of your priorities.
I'm not insisting you get yourself into an extreme situation, like writing the same characters for three years (I'll be the first to admit it's not entirely healthy). But like they say: "practice makes perfect." Writing similar characters in different settings can help you get comfortable with different types of personalities.
Take the anti-social boss and the academic type. I knew nothing about writing those sorts of characters. But the team needed those additions to find a certain balance. I won't deny that our attempts at the very beginning left much to be desired. But as the universe got bigger, I got more practice with writing those characters. I learned what made them tick. And I learned how to build entire plots around one aspect of their personality.
This might seem impossible and surreal to you. And stories where a plot is based on one characteristic might not sound like a stellar work of fiction (and since I don't usually judge my own work, you actually might be right). But I believe it a great challenge and an amazing exercise when it comes to my writing skills. And because writing characters is my favorite R&R activity, I can even offer to be a sounding board for anyone who wishes to try an exercise like this one. Who knows you might end up with a protagonist of your next big novel. And hell, I'll be the first one to read it.