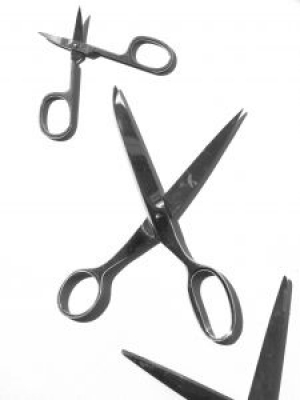 It can be tough sometimes, writing that novel or long short story and not knowing if it is worth the ink/number of keystrokes. Is the plot laying itself out right? Am I building my characters for the right emotional impact? And, most naggingly, am I being too damn wordy?
These are the types of things that go through my mind as I write. Maybe it's because I'm not a big outliner (though I'd imagine these types of doubts would be present for the most diligent of outliners as well). Maybe it's because I don't stop to make sure things are perfect before moving on. Either way, sometimes I stress about my writing process, and wonder if I'm just wasting my time.
But I don't think I am, and I don't think you should doubt yourself either. When you're writing, perfection shouldn't be your goal. Your mind is flowing and you're steadily putting words on the page. Ideas, themes, and mental pictures of scenes are developing in your mind as you put the words down. Elements won't match up. Imagery in your head won't quite make a smooth transition. There are many things that could go wrong. However, the first draft isn't the place to worry about these things. It's also not the best place to get better.
In my writing group, I've seen sub-par first drafts come back to be magnificent tales multiple times. It always takes me aback a little, to see the transformation between the two drafts. Clunky sentences become smooth. Lame metaphors get cut. Plot holes are filled. Of course, this comes with a little help from feedback, but I'd say 50% of the stuff we point out the writer would catch themselves through careful editing. Editing, in a lot of ways, is your second chance. You can change anything about your story. Remove characters, add characters, reform whole scenes, etc, etc. This is your arena for molding something that came from your mind (and, by default, is awesome and cherished to you) into something that other people can enjoy, appreciate, and admire.
And, in my opinion, that's how you get better. Of course, writing, writing, and more writing is a must for improving, but what aspect of that writing increases your skill? If you write thousands of words a day and then put stories aside and never look at them again, where are you learning? Or, even better, if you think everything you write is golden as is, where does improvement come from? What is keeping you from writing at the same level, time and time again? You can't fix what you're doing wrong unless you take that step back and actually see what it is that you're doing wrong. And, with that, you must realize a key fact: there is always something you did wrong. Most likely multiple things.
I'm probably preaching to the choir, but that's okay. Sometimes even the saints needs a little reminding. This post was sparked by my own dislike of editing. I fully recognize its value, but it's not (by far) my favorite piece of the writing process. But it's necessary for getting better, and I'm slowly forcing myself to spend more and more time in the 'editing room.' I tell myself that if I go through a story and can't find something that needs change, I'm probably slacking on my editing.
Takeaway points? Writing is fun, and writing is exciting, but don't forget that there's a hard part as well. If you have a tendency of writing stories and then putting them aside as soon as you have a new idea, try to fit in some editing sessions, where you pluck from the old pile and see what new things you can create from it. Don't worry about the quality, per-say, of your writing during the first draft. Yes, you want to catch yourself if you're writing all over the place with no real cohesion or consideration of form, but don't sweat the little stuff. It'll get ironed out in the editing room. And try to approach editing with a positive attitude.
All in all, editing if where you learn to get better. That should be enough to excite you. What are your takes on editing? How do you approach it, and do you concern yourself with serious edits while writing the first draft? I'd love to hear your thoughts.