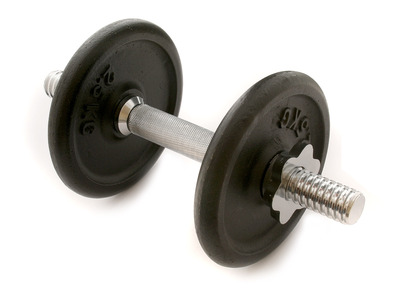 Ever heard the phrase "suspension of disbelief"? It's a common concept in the more fanciful genres of literature, but it's something that every writer has to deal with, no exceptions. Basically, what it means is that the reader, who has to create the world the author describes, has to essentially put aside their skeptical faculties to accept the provided reality. If the author has done this correctly, the reader will do it naturally. When the author screws up, though, it doesn't matter how detailed or logical the reality described is; it won't fly.
Let me give you an example. As a student, I was in a workshop with a fellow I considered pretty talented (and still do). This gent had turned in a story where the protagonist was involved in reclaiming lumber that had been covered by flooding or simply become waterlogged. Not an easy job when you consider that the story was set in the 19th century. Anyway, the climax of the story involved the protagonist and a team of 12 horses pulling a massive fallen tree from a muddy creek bed, and as I read the story, I realized that this tree had to be gigantic to fit the description. Using the information detailed in the story, I did some basic calculations, and realized that if the author was accurate, he had the horses pulling out a tree trunk that weighed north of a million pounds. Way north. Them's some strong horses.
Now, whether or not you can prove that 12 horses can pull a million plus-pound tree out of the water and mud of a creek bed (and let me say up front, I call bullshit on the whole deal), the story is ruined, because disbelief is no longer suspended. No, it's lying on the ground, dazed and wondering what the hell just happened. Besides, the suspension of disbelief in my case didn't fail when my calculations yielded the answer; deciding to do those calculations was enough. You have to construct a believable reality for your readers, regardless of what that reality contains.
Does that mean following the physical laws of the universe at all costs? Hell, no. You can do anything you want, provided (drum roll, please) that you're consistent in what you do. If magic exists in your world, have at it, but establish the rules early on and do not break them. Not only is violating these rules a cheat (at least, without using an exception you've already established), it drains your story of conflict and payoff. If your protagonist can simply wish him or herself out of trouble, for example, what exactly is at stake? If, on the other hand, the protagonist loses a chunk of life energy or a limb or something irreplaceable every time he or she uses a spell or wish, then you've got conflict built in, as well as dramatic potential.
It should go without saying that this consistency requirement holds true in other genres. People and patterns should hold true throughout your story; the laws and boundaries of your fictional world must be believable, else the reader loses belief, interest and eventually, any desire to continue. If you establish that your hero's starship can only travel at subluminal speeds, pulling out a deus ex machina device at the climax of the story that drops it into warp 9 is a cheat. If your antagonist has a deep-seated antipathy to, say, pastrami that borders on mania, curing it in time for the climactic showdown in a deli smacks of a sloppy writer. On the other hand, if you've taken care to establish grounds for a loophole or a way around a key standard or stumbling block, then you can use that. Play fair with your readers, and they'll reward you with their attention. Perhaps even money.
If you pay attention to this concept in your writing, you can get away with damn near anything. Here's one of my favorite examples: I read a book once where the protagonist, a disgraced supertanker captain, was approached by the Archangel Raphael one day. Raphael wanted to hire the captain for an unusual task: God had died and fallen into the Atlantic Ocean, and Raphael wanted the captain to find the Corpus Dei, which was about two miles in length, and tow it to a tomb they were building in the Arctic. I read this book solely based on this premise, which was outlined in the blurb, and was gratified to find the book was as intelligent and thoughtful as its premise was outrageous. Most importantly, the author played fair throughout; he never stepped outside the walls he drew for himself, and everything that played out in the novel followed from the initial conditions and rules the author set. As a result, no matter how weird the proceedings got (and weird they did get), I was able to accept it in the spirit with which it was offered, and enjoy the story on its own merits. Keep this in mind when you write, no matter what you write, and more often than not, your readers will follow you wherever you go.
P.S. If you're interested in the novel whose plot I outlined in the last paragraph, it's called Towing Jehovah, by James Morrow. It's the first book of the Godhead Trilogy, a satiric look at faith, religion and morality, and the following books—respectively, Blameless in Abaddon and The Eternal Footman—are just as odd, if not more so. Good, good stuff, if you're interested in that kind of thing.