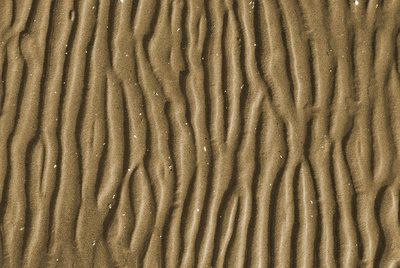 At long last, it's summer time in my neck of the woods, at least weather wise. One of the things that marks this most wonderful season—for me, anyway—is summertime reading. Not that I do any other type of reading, really, but there's just something different about reading in summertime. Almost like you're getting away with something.
Anyway, I picked up a couple of books at the local library, and started reading right away. However, I only got about 60 pages or so into the first book I chose—Contagious by Scott Sigler, if you must know—before I had to put it down, and likely never to return. Was it because the book sucked? Nope. Was it because it was poorly copy edited? No, although I spotted a few too many errors for my taste. No, my problem with the book was that the story crosses one of the few taboos I have as a reader, and I couldn't continue.
What exactly is taboo as a writer? I don't mean the literal definition of the word, but what subjects shouldn't we touch or cross into? Are there any? Speaking strictly from a theoretical standpoint, I would argue not. As an artist, you should be willing to go wherever the art takes you, even if it's dark and uncomfortable and perhaps even sickening. However, taboo is more of a cultural concept, and once you step outside the purely artistic realm, other considerations rear their head. It's not just the conflict between art and commerce, either, though that is one you must consider, especially if you find yourself with a controversial piece near the beginning of your publishing career.
More important, it seems to me, is the question of why the material is taboo and why is it there. Does the story really need to be told in that way, or is the material being used solely for titillation? Some might argue that taboo material is inherently exciting and thus unsuitable for anything other than academic analysis, and that only sparingly. I would agree in principle with the first half of that sentence, but just because certain materials violate cultural mores, it doesn't follow that serious or even pop art can't spring from those. On both an artistic and a cultural basis, taboos benefit from serious examination.
In my case, I have one stumbling block over all others when it comes to reading: I can't abide violence or abuse against children. In some cases, where it is not present in graphic detail or if it's subtextual in nature, I can get through it if the story is strong enough to pique my interest. That's how I managed to get through the collected works to date of Andrew Vachss, as well as certain individual novels such as Alice Sebold's The Lovely Bones. In other cases, where it is graphic or oppressive, I can't read any further. There is one scene in the unexpurgated version of Stephen King's The Stand that's like this, and it was this kind of violence in Sigler's novel that stopped me from going on.
For me, the taboo against violence or abuse against children in my reading material is a visceral one: Whenever I read something like that, it's my own children's faces I see. Thus, on top of my general philosophical objections, I tend to take it personally. Whether or not that is a sensible reaction, that's the way it is. I understand that about myself, and I have, in the past, used it in my work. I don't think I would use it now, but again, that's me personally.
Note, however, that I am not saying that this particular set of behavior should not be used. This particular taboo is a personal one, and I would not argue against such material in literature. In fact, certain stories could not exist without it. Despite a first chapter that describes a deplorable behavior and result, I found The Lovely Bones to be a moving and, at times, beautiful book. Similarly, despite the horrific events and heartrending results for many of its characters, I wouldn't want to see books like the unexpurgated The Stand or Dan Simmons' Carrion Comfort removed from shelves.
What I am saying, in the end, is that taboo is not just a cultural concept, but a personal one. It's worth examining those areas that we feel we cannot—or dare not—cross into in our work, if for no other reason than to discover the true reason why we refuse to go there.