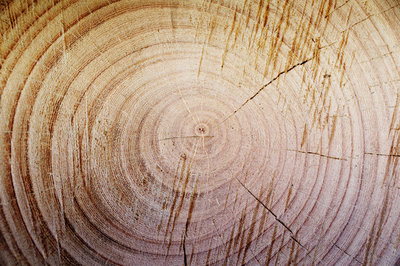 Let's talk about longevity for a moment.
Usually, when writers start the daydream wheel in their minds, I'd wager that critical, financial and popular success figure prominently in the results, but I wonder sometimes how far in advance we think when building our hoped-for futures. Sure, a best-selling, critically respected book would be a great thing, but then what? Do you capitalize on your fame and redouble your efforts? Coast for a little while and enjoy the fruits of your labors? Every time I warm up that pleasant daydream of achieving a degree of success, I can't avoid thinking "And then what?" Because of that, I like to try and think about how I could create a career in this lunatic field, and one way to help with that is to look at those who've gone before.
Along those lines, if I had to pick one writer whose career I'd really like to emulate in the long run, I'd have to pick Jack Williamson. Some of you young 'uns might be scratching your heads and saying, "Who?" Some of the older folks—and by older, I mean people who actually remember a time before, say, Star Wars—might be wondering why I choose Williamson, and not one of the Big 3 of the supposed Golden Era or one of their less famous but possibly more talented brethren. Well, not to worry; I've got a couple of reasons.
First off, Williamson was good, plain and simple. He was a strong plotter and an adept thinker, who enjoyed exploring the deeper issues behind his concepts; read his story With Folded Hands… sometime for a good example. He was a mentor to many in the field, including Isaac Asimov, who once reportedly received a postcard of encouragement from Williamson, who'd already established a name for himself when the Good Doctor was just starting up. He wasn't the most prolific guy, but he worked steadily and well throughout his career, and his work had ripple effects beyond the genre audience that knew him; Williamson coined the terms "genetic engineering" and "terraforming," just to name two.
Want some more? OK; not only was he a respected SF author (he was the second person to be named a Grand Master by the SFWA), he also had a lengthy academic career, beginning in 1960 and continuing as a professor emeritus until the mid-2000s. Which brings me to perhaps the primary reason behind my—dare I say—envy of Williamson's career: longevity. Williamson was 98 years old when he died; he published his first story in 1928, when he was 20, and published his last novel in 2005, when he was 97. That's right; he had a 77-year publishing career.
Even among the ranks of SF authors, who seem to live a good long time regardless, Williamson had a career of prodigious length. He was publishing work, good work, for longer than Asimov was alive (the Good Doctor, unusual among his peers, died at a relatively young 72), just as an example, and he didn't peak early. That story I cited earlier, With Folded Hands…? That may be his best known short story, and he published that when he was 39. Dude won a Hugo for Best Novella when he was 93. I'll be tickled pink if I make it to 93, much less be capable of churning out award-winning fiction.
Jack Williamson may not have been the richest writer around, but by just about any yardstick that seems valid to me, he was a raging success, and for a damn long time. He loved what he did, and he did it well. That's an example to emulate, and when I kickstart that inner dream life to show me where I want to be, it's a career like Williamson's that takes center stage. As always, your mileage may vary, but in this case, I suspect for most of you it won't vary by too much.