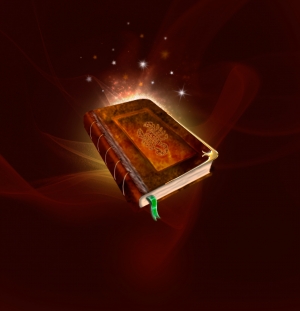 I've been reading a lot of short stories lately. As much as I love novels, the short story is the closest form to my heart, the one I tend to default to when an idea strikes me, and I've burned through three collections in the last week. One of them—Ted Chiang's Stories of Your Life and Others—I'd read before, but Chiang's work stays with me. He's not prolific, but every story of his I've read is a winner, particularly "Tower of Babylon" and "Hell is the Absence of God."
Another collection I read this week, Sherwood Anderson's Winesburg, Ohio, is one of those that got referenced quite a bit when I was in graduate school, but not too many had actually read. Anderson is remembered now more for his (obvious) influence on Hemingway than anything else, but I've never read anyone else that captured small-town life with such specificity, with the possible exception of Ray Bradbury. Having lived in small towns most of my life, I recognized all of Anderson's beats, even if the notes weren't as familiar.
But the one I've been thinking about most is a collection by Alice Munro. In the literary fiction world, Munro is considered one of the finest writers alive, and even after just one book, I can see why. Every word is placed just so, yet her work never feels mannered or ornate just for its own sake. She, too, captures very specific moments and actions, and like the best writers do, capture the universal traits and truths in her prose without belaboring the point. For people with a strictly plot-oriented background, her stories often seem to trail off or abruptly end in the oddest of places, but there's always a reason, always an effect to be achieved.
One of the things I admire about Munro's work is her ability to take her characters in directions that you don't expect, yet grow naturally from what came before. This is something that is discussed frequently in workshops—the idea of taking a second look at your characters, and not following what might be expected, which is not interesting or exciting—but rarely understood. Many writers think that this has to be a plot occurrence, an action which is taken in the outside world. While it can be, it doesn't have to be, and often, it can be more powerful if it isn't.
An excellent example of this is in Munro's story "Comfort," which is in the collection I read this week (the book, if you're interested, is called Hateship, Friendship, Courtship, Loveship, Marriage; it also contains the story "The Bear Went Over the Mountain," which was adapted into a fine film called Away from Her). The story is ostensibly about a woman, a former teacher, whose husband has committed suicide in the face of his encroaching ALS, and her attempts to find the note she is certain he left for her. As the story progresses, and their life together is examined through the lens of a minor scandal that cost her husband his job, the focus expands. Where the story goes, and how the different meanings of the title come into play in the light of certain discoveries, I leave to you to discover.
What I found most astonishing about the story is how neatly and how swiftly Munro managed to up-end expectations and perceptions of the main characters in the story, without once stepping outside the character traits and behaviors she'd already established. That ability to make the reader rethink what they have read and learned, and revise perceptions accordingly, is one that I treasure in a writer, partly because I feel like I'm so rarely surprised in stories. I enjoy figuring things out for myself, but when a writer shows me all the pieces and still puts them together into a different shape, it's like seeing somebody pulling a rabbit from a hat or making a person disappear.
That kind of magic, the ability to redefine reality on the fly, is wonderful, and easiest to pull off within a short story. To do it consistently, without gimmick or patter, through only your native skill and experience…to me, there's nothing like it. In fact, I'm going to stop here so I can get back to it. Catch you later.