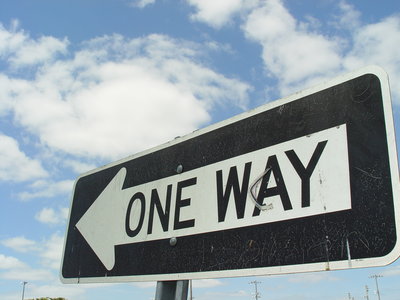 People give me funny looks when I tell them that I didn't intend for Character X to drown in that swimming pool, but Character Y insisted on pushing Character X in - and Character X can't swim.
I love to talk about my writing, but it's so rare to find a truly appreciable audience, someone who actually understands when you say that you had to start from scratch because your antagonist decided he wanted to be the PoV character, and your heroine just refuses to play ball.  Most people who claim to want to know about my writing, in fact tune me out almost as soon as I start explaining. Which is unfortunate, since my writing is one of the few topics I get really impassioned about, but I'm sure all they hear when I speak is some kind of incomprehensible mumble.
Upon finding out I'm a writer, most people only want to know two things: "What do you write?" and "Where do you get your ideas?"  Two questions which I'm sure you find as impossible to answer as I do.
The truth is, they're not actually interested in the answers. They probably want to be, but the answers don't make sense, so all they can do is smile and nod. They're making polite conversation - and possibly fishing for you to ask their life story. Distant relatives, in particular, seem guilty of asking you about your writing only as a segue to telling you the great idea they have for a book.
One of my least favorite inquiries would probably be, "What's it about?" when I mention I'm in the middle of a project. I can't tell you that, because I don't necessarily know. I know what it was about when I started, but once I begin, the characters steer the direction of the story, and things don't always go quite as I planned, which is why I prefer not to plan in too much detail.
But people always just sort of grimace and avoid my gaze when I say that the characters really do have lives of their own, or if I refer to them as if they're real people.  They absolutely cannot understand why I don't have full control over my story. Those who aren't just humoring me think it must be really frustrating.
The truth is, I love it when a character takes me somewhere unexpected, or suddenly decides he has a special talent, or wants to take after a long-lost uncle. Usually that means the choices are organic, and fit perfectly within the realm of the story I'm trying to get across. Of course it's all really my doing, my responses to certain scenarios as seen through the eyes of the character I've designed, but it so often feels like a pleasant surprise.
Too bad everyone thinks I'm nuts.