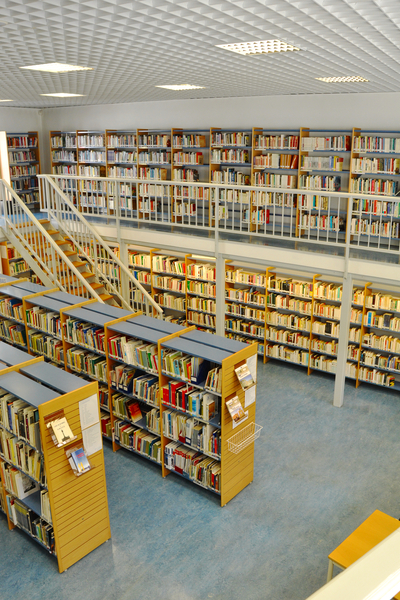 One of the best choices I ever made, as a reader, was to ditch the idea that reading for fun and reading for knowledge were somehow two separate beasts. Not only does that fallacy imply that you can't learn anything from pulp fiction or summertime reading, but it raises another BS idea: that reading something to learn can't be fun. Learning should be fun, or at least not onerous. The struggle to comprehend complex ideas, by the way, should not be described as "onerous." Frustrating, heartbreaking, soul-rending…but not onerous. Maybe it's a subtle distinction.
Anyway, ever since I managed to integrate those false distinctions in my mind, I've been able to wander afield in my reading and enjoy where I am taken. In the last couple of weeks, I've managed to plow through the last couple of Orson Scott Card's Shadow books, Edward Humes' excellent Monkey Girl (a report on the 2005 Dover trial on intelligent design), Charles Pierce's Idiot America, Jonathan Carroll's The Ghost in Love, a re-read of Dean Koontz's Odd Thomas books, and am now partway through the latest Jack Reacher novel and the true focus of my reading efforts, Dan Simmons' The Terror. I've been very lucky that I've had the time to do this, because I tend to get swamped in projects and my reading suffers. Fortunately, I still read pretty fast when I get the chance.
As much as I have a point, it's this: Read widely when you do, but feel free to follow your interests and don't be afraid to step outside them. In discussions with other writers, I often find that there is an idea of what writers should read that is taken for granted, writers—and to a lesser extent, specific books—that serve as the touchstone for the writing experience. This is particularly common among MFA veterans. What amuses me about this idea, besides what I've come to see as its basic wrongness, is that there is rarely any specific agreement about who should belong to this august group. Some people say Shakespeare, some will say Joyce, while others will argue for O'Connor and Faulkner. Avant-gardes might argue for Lance Olsen or Kathy Acker; the old school avant-gardes (now there's a contradiction in terms) may go straight for Burroughs. Really, you could stick in any names from lit courses all over the world, and they'd all be equally right and equally mistaken.
Who should you be reading? Well, you should be reading whoever can entertain you and teach you. Preferably at the same time, but if you can only get one, that'll work. I prefer pure entertainment myself, but I'll accept teaching. Want an example? OK, here's one, along with a confession: I despise Ernest Hemingway. Can't stand his stories, can't stand his characters (with one exception), can't stand the machismo that permeates every damn line of his work. And yet, I would cheerfully shoot anybody reading this if I could write like him. Every time I revisit one of his stories or books, I am astounded at how economical his prose is, how he sets up situations and character almost without seeming to, how he can sketch in a world in short, precise strokes. I could care less about his subjects, but how he goes about them is genius, and it's Papa Hemingway I find myself using as a guide when I think about effective, passionate writing.
That doesn't mean Hemingway's the ne plus ultra of authors in my book, of course. There are many authors I admire, and whose work inspires me in some way or another. A short list would, in no particular order, consist of the following: Joseph Conrad, Ray Bradbury, Dan Simmons, William Golding, Christopher Moore, Terry Pratchett, Douglas Adams, Tom Holt, Larry Niven, Stephen King, Ursula K. LeGuin, Orson Scott Card, Annie Proulx, Sherman Alexie, Alan Moore, Carl Sagan, Isaac Asimov, Mary Roach, F. Paul Wilson, Flannery O'Connor, Neal Stephenson, Joe R. Lansdale, Terry Bisson, Clive Barker, Frank Herbert, David Morrell, Glen Cook, Jim Butcher, David Brin, Richard Rhodes, H.P. Lovecraft, Joseph Payne Brennan, Harlan Ellison, Harper Lee, Tabitha King, Tim O'Brien, Joe Haldeman, Chris Offutt, Andy Duncan, Ted Chiang and Janet Evanovich. Each and every one of these authors has given me entertainment, instruction or both through their work, and I have been lucky enough to discover them and scores more. I had to stop myself from listing even more authors, because hey, I did say "short list."
Anyway, to return to my point. As writers, you must read; it doesn't necessarily have to be a lot, but you'll never get a full handle on how to write something unless you can understand how to read that same thing, and you'll have to read to get that experience. No two ways about it. That's about as close, I think, as you can get to an ironclad rule with writing. But, as long as you're reading, don't feel like you have to read certain authors. Read the ones I listed, toss them all and make your own list, pick and choose, mix and match. Your reading will serve your writing, and vice versa.