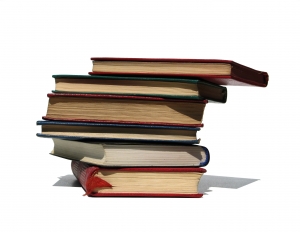 Not to completely steal my fellow blog-writer's subject-matter, but I thought I'd share my own library from 2010 and what I've learned from each. So, without further ado...
House of Leaves by Mark Z. Danielewski: This book defines experimental. With stories within stories and pages with codes and vertical words and all sorts of subliminals, this book taught me that there is no true 'right way' to do writing and storytelling.
By the Light of the Moon by Dean Koontz: Sometimes the best books can have the worst endings. But it's important not to let a crappy ending overshadow all the lessons from the pages before. Koontz crafted characters here that were both unique and utterly believable.
The Drawing of the Three by Stephen King: I love King, what can I say? He introduces the reader to some great (and seriously flawed) characters while having a good time doing it. The whole Dark Tower series really motivates me to connect all of my writing in some way. King has created a universe that strings together elements from almost all of his stories, and that's just pretty damn cool.
Infected and Contagious by Scott Sigler: First of all, I learned a lot just by going to this guy's homepage.
American Gods, Stardust, and The Graveyard Book by Neil Gaiman: I lump these together because, while they all have their own special lessons, the three of them considered as a whole taught me not to shy away from variety. American Gods is the grimiest, adult fantasy that you can encounter, Stardust has the magic of a Disney movie but with grown-appeal, and The Graveyard Book is the type of novel you'd give to nurture a child's imagination. It's amazing how one author can so effectively write for different age groups and genres.
Fragment by Warren Fahy: I loved this book. The characters were a little dull, the plot towards the end got a little sloppy, but obviously a lot of research and thought went in to the intricate scientific mechanics and the action-writing was superb. Some of you might remember that Mr. Fahy commented on my blog post about his book and he said 'When writing this, my main goal was to have fun!' That taught me that sometimes you have to do just that. As writers, we can get so caught up in themes, allegory, deeper meaning, and all that jazz that we can forget to have fun.
The Girl Next Door by Jack Ketchum: I learned that sometimes writing can go too far, and I'm still on the fence about whether this book did that or not. I also learned that a story doesn't need monsters or aliens or ghosts to be scary. Regular old human-nature is frightening enough.
MEG: A Novel of Deep Terror: I learned that a shark swallowing a helicopter is as ridiculous as it sounds.
Black House by Stephen King and Peter Straub: Much like Neil Gaiman, I learned more about how fantasy can be intertwined with reality for a seamless and more grounding product. Elements of this book were definitely out of this world, but the characters remained relateable.
Hell House by Richard Matheson: This was a good 'ole horror story. Haunted house - check. Spirit Psychic - check. Unbelieving scientist - check. Disgruntled ghost(s) - check plus. As a horror writer, I can't really pinpoint what I learned here, only that I am sure reading this influenced my ability to creep the shit out of you (and you, and you too).
Ghost Story by Peter Straub: This one started off pretty slow, and was hard to follow at times. I learned that too much backstory and exposition can really bring an otherwise great story down. Well, I already know that, but this confirmed it.
Duma Key by Stephen King: I learned that characters can be immensely more interesting/important than events. King took a not-so-exciting activity (painting) and made it interesting through characterization. I enjoyed just wandering through the mind of the main character, so much so that at times it didn't really matter if nothing was happening.
The Hunger Games Trilogy: I learned that first-person storytelling can offer another layer of immersion for the reader. It's also surprisingly smooth to read (if done right, of course).
Various Goosebumps books (don't judge): I learned that K.I.S.S. must apply to the 8-12 age range because I definitely remember these books being more complicated in my younger years. Whatever the case, I thought they were awesome as kids and I now see that exciting simplicity was to blame.
Those aren't all the books I've read this year, only the ones I remember. And, when you think about it, those would be the ones to mention, right? I believe every book has a lesson for us writers and it's important to reflect back periodically on exactly what those lessons were.