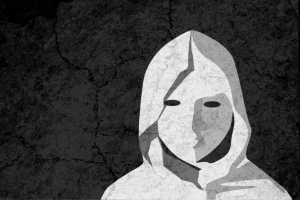 Neil Gaiman is steadily rising up my list of must-read authors. It's not just about personal enjoyment: I'm doing my homework. My writing interests have varied a lot. My first book was about parallel universes, meant for the Harry Potter crowd. My second was a ghost story that would make Harry Potter (the original 11-year-old, not the most recent Death Eater...Eater) have a nightmare, and my third was a religious allegory/horror mix. I'm also contemplating working on some 'literary fiction' and historical fiction. The point is, my writing interests vary as much as D.C. weather. For that fact, Neil is becoming my hero.
I've recently finished American Gods and The Graveyard Book. The former won the Bram Stroker Award (presented by the Horror Writer's Association) and the latter the Carnegie Medal in Literature (a children's book award). Both were well-deserved. I find the contrast in the two demographics inspiring and a poignant reminder that I have to adapt to what I'm writing.
I'll get more in to that. But first, let's take a look at these two novels.
American Gods very much explores the vile and nasty side of human- (and god-) nature while The Graveyard Book is concerned with the joys of childhood. The main character of American Gods, Shadow, is an ex-convict whose wife dies just days before his release, so the perspective on life is already bleak. He no longer cares where he's going, as long as he doesn't end up in jail again. He's easily recruited by a man who calls himself Wednesday and he becomes a worker-bee in a war between gods and, for the most part, doesn't ask any questions. He has very sound morals, but the death of his wife has left him numb. In most of the novel he is a passive protagonist, riding the story like a current.
This works well for what the novel sets out to do. Shadow is a very interesting character, but he's really just a backseat to the world Gaiman has created. The gritty reality is made bearable by seeing it through the lens of a character who has very thick skin. If our main guy isn't flipping out, why should we?
Great for a dark/horror novel, but not so much for children's fiction. The Graveyard Book starts a little dreary (oprhanization is always saddening), but even that element led to an opportunity for a joyous future. A dead couple, (I swear, it's presented in a much less frightening way than that sounds) who never had a chance to rear children in the flesh, take on the orphan as their own. They name him Nobody ('Bod for short) Owens. In fact, the whole graveyard is in a kind of agreement to raise the child. Whereas American Gods is meant to remove the lens from a seemingly normal existence and reveal a hard reality, The Graveyard Book strives to take a place of taboo, ghosts, and goblins, and present it through the adventures of a curious child. What would 'life' (or, should I say, death?) be like for a graveyard-ghost community, where time stands still? Neil Gaiman's answer to this is as delightfully enjoyable as his depiction of gods in America is disturbingly delectable.
Language and characterization are other key elements. I learned so many words during my journey through American Gods that I might have spent more time reading the dictionary than following Shadow. The imagery is hard and real and sometimes feels like a movie with all the color taken out of it. Most of the characters are grim, and if they are not morally flawed, they at least have a past riddled with mis-steps. I like to think of most of the dialogue's tone as 'f*** you, pay me'. Everyone is cynical, witty, and talks like they've seen more of the bad life has to offer as the good. And it works. In 'Bod's world, people are happy. That's the best way for me to put it. Most of the interaction, scenes, and dialogue have a distinct background of happiness. And that's why children read. The depressing (we call it sophisticated) stuff can wait until well after puberty hits.
What is the take away? Know your audience. Know what you are trying to do. I'd imagine this applies most to those of you who aspire to write in different genres. From experience, it can be easy to cross over elements from one to another. This is fine, as long as you realize you must not alienate the purpose of your story and the audience to which you are speaking. And reading those who have done it--and have done it well--can't hurt, either. Both books are achievements of great imagination, and both carry Gaiman's distinct voice. He knows just what to change about his writing style to make his ideas work and we could all learn from the versatility.