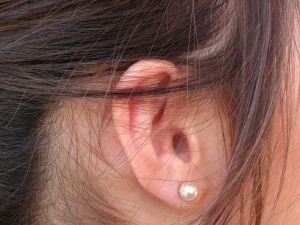 For many, People Watching is a grand hobby. To sit in a café or on the bus or on a park bench or at your window, and watch the lives of others unfurl before your eyes is more than just a fun way to pass the time; it's like staring through a microscope at some form of strange bacteria. Artists often People Watch. They sit with their pencils and their paper and sketch those around them, studying the soft curves of a young woman's body, the beautiful lines that add character to an older woman, the funny mustache on the gentleman with the cane and the "Fuck War" pin on his fancy, if a little dirty, jacket. We watch people and wonder where they came from. What planet. What parents. What education. We watch and we judge. We see someone drop a bag of trash on the sidewalk and we think, "What a horrible person." We see a businessman, stopped at a red light with a bag of leftovers from lunch, roll down his window and hand the bag of food to a starving homeless woman and we are touched. People are amazing, flawed, wonderful, awful creatures, and we watch them. We learn how not to act; we learn how to act properly. We study their appearance and their manners, and we can't look away. We pass the minutes, the hours, just staring. Well, maybe not just staring.
For me, it's a bit different. While I am certainly not opposed to staring, I am more concerned with what people are saying. I People Listen. Writers, especially early on in their careers, have a tendency to write characters who speak like they do, who mostly sound the same. I certainly had this problem when I began writing. I have a distinct voice, a way of speaking, and I infused my words into my characters' mouths. My early stories featured characters who spoke like I spoke. Sure, I'd try to distinguish characters by making them "bad" or "good," but they still spoke a lot like me. The good characters were me when I was happy and generous; the bad characters were me when I was angry and devilish. But they were still me. People Listening helped me cure this bad habit.
Craft aside, People Listening is just pure fun. I love walking down the street and hearing a snippet of a conversation, usually out of context, usually hilarious. Recent examples:
"You're totally wrong about Snookie, dude. I would tear that up."
"Strawberries and explosions and candy and rainbows."
"Well, we could go try and get laid, or…"
Or what…? My God, I need to know.
The joy I get from random conversation is endless, and it also helps me creatively. I hear the differences in the way people speak, people from different states, different backgrounds, different cultures, different levels of sanity. Words can be used in endlessly creative ways. Enough words exist that there are infinite possibilities. Words are an unsolvable puzzle. We can never exhaust them.
Of course, a writer doesn't want to write dialogue exactly as it's spoken in the real world. There are simply too many "ums," "likes," "you knows," and "ahs." Dialogue is something that needs to be well-crafted and revealing. Every line of dialogue in a story needs to have a purpose, whether it's furthering the story or revealing facts about the characters. In real life, most words we speak do nothing of the sort. It's just random chatter. Life is filled with meaningless discussions. Fiction is not.
Another dialogue problem I've had is starting or ending a sentence with an unnecessary word. "Wow, that's a big shark." "So, I just swallowed the spider whole." "Um, that dress does kind of make you look a little chubby, darling." "Fine, but never speak of this to anyone or I will kill you." "Well, it's not like it's an endangered species or something." All those "wells" and "wows" and "honeys" and such can usually be omitted. I just hear it so much, and say it so much, that it finds its way into my writing. When People Listening, I try to filter out the unnecessary words and hear dialogue as I'd see it on a page.
Next time you're at the coffee shop or bookstore or supermarket or bar, take a few moments, close your eyes, and just listen. Imagine heard conversations as written conversations. You might be surprised by the improvement in your dialogue in just a short time. Dialogue needs to sound authentic, and characters need to be individuals. People Listening will help. It's also always good for a laugh.
Besides, people get a little freaked out if you stare them, but probably won't even know it if you're just listening.