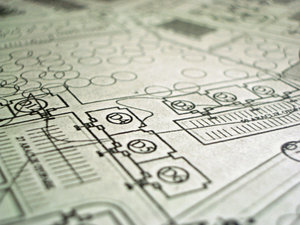 Ever since reading Stephen King's On Writing, I've been convinced that the best way to write for me is without a plan, to let the story unravel itself along the way. Even though I've been writing this way for years, I was a bit skeptical of the notion that a story could 'write itself.' No matter what, the author does take breaks to put conscious thought into the story, so how different is it, really? Well, I participated in the 3-Day Novel contest back in September and it made me a believer. Those 72-hours and 180 pages are shaped weirdly in my memory--it feels like I was watching a really long movie. I realized that throughout the whole process I was thinking 'what happens next?' just as much as I would while reading someone else's work. And to think, I hadn't even decided on the initial idea for the book until a few hours before sitting down to write.
But what is the 'best' way? Plan or not plan? Just shut up and write or outline your chapters and then shut up and write? Stephen King is pretty adamant that planning out an entire novel/short story beforehand kills some of the creative process, but I've run into advice by other successful authors telling just the opposite. They say having a plan fights writer's block, ensuring a solid storyline before the first word of your manuscript is even on the page. I've even heard that writing shouldn't start until the ending has been well thought out. And then there's screenwriting, something so formulaic that the whole thing needs to be planned out almost minute-by-minute before getting into any real writing.
So, the answer to the question? Honestly, I don't know. I can only share my experiences and I invite you to do the same. I'll start with—surprise, surprise—Stephen King. While he is my favorite author and I do enjoy his stories the most, sometimes his endings are a little…weird. Often they seem to come out of nowhere and I suspect this is a result of his lack of planning. The Stand, Pet Sematary, The Mist, Bag of Bones, The Talisman, IT, The Dark Half, and Lisey's Story all went kind of crazy at the end. Not that I didn't enjoy these novels (a couple of them are favorites), but the potential flaws of his no-plan writing style shone through just the same. In On Writing he lists Insomnia as an example of 'planning gone wrong.' Ironically, Insomnia is one where I think the ending fits the rest of the story and everything flowed better. It may boil down to personal tastes, but doesn't everything?
Going back to my last novel for the 3-Day Contest, Metro84, I thoroughly believe that it would not have turned out as good and original if I had planned beforehand. I finally understood what King meant by a plan's hindrance to the creative process. As I went along and learned more about my characters, different scenarios that I hadn't envisioned before began to open up. If I would have constructed a strict outline for each chapter, I might have struggled with trying to balance sticking with 'the plan' and incorporating this newfound connection with my characters. Metro84 started off as a simple horror story that takes place on a broken down metro-train and ended as a biblical allegory (minus the cliché good vs. evil quality to it), something I could have never predicted. On the other hand, I've been told the draft of my first novel, Parallels, is too convoluted and the story doesn't seem to know where it's going. I think this exemplifies a possible negative of this method: you can keep going and going and then all of a sudden you realize that the end is near as you struggle to tie together all the loose pieces that seemed so exciting during the time.
I want to try planning out stories in the future, but my bet is that going without one will prove to be more fun. As for any readers, I'd like to hear what you do, your experiences, and any advice you may have to aspiring writers. In the end, it's all about experimentation and finding what works for you. Just try not to make stories as cliché as that last line.