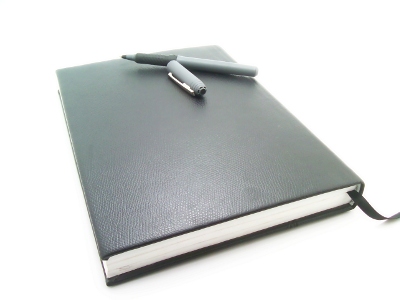 Let me gloat for a second. See, I'm friends with several published authors. As in I talk to them on a semi-regular basis (and yes, before you ask, they talk back). Knowing them and knowing their struggles and their achievements was always somewhat of an inspiration to me.
To be perfectly honest, I hadn't thought about going into freelance writing and trying to support myself on my writing alone until I'd seen my friends do it (or try/start to do it). And the big question everybody always asks them (once their own story is polished to perfection) is: how do I get published?
Let's get this straight once and for all. If you're asking "how to get published," you're asking the wrong question. You sometimes might hear an answer in return, but that's just because people are polite and they're answering the question you should be asking. Because if they were mean and sarcastic like me, after hearing, "how do you do that?" they'd smile and say, "easily."
So what is the magical question? It's not the 'how'. It's the 'where'.
We live in a digital era, allowing us to connect with any person anywhere in the world. An American writer can be virtually unknown in his own country, but be on the bestseller list in Europe. Every writer after finishing their novel can decide to publish it as an e-book, in print, with a publishing house or on their own. They might want to hire an agent to do all the work or send queries and promote their work with their own resources.
How do you publish a book? You write a novel. And then you publish it.
Where do you publish your book? That's a whole different story.
After some digging, I found 6 self publishing companies (two were free, the rest charged fees for publishing the books), 8 online publishers offering e-books and paperbacks concentrating on romance and erotica, 15 publishers accepting submissions for print, 3 publishers publishing self-help books and countless articles about creating your own PDF files. Additional publishers of horror stories, crime novels and non-fiction were found after I went through my personal library. I checked with their websites and guess what, they accept submissions. Not to mention that there are at least three sites that convert your Word document into PDF, and do it for free.
And I can guarantee that it's just a tip of the iceberg. If you do a proper research I'm sure you will find more information. And when you find your top five (or top however many publishers) you like and would want to publish with them... Don't e-mail them. Go and check their submission guidelines first.
I feel like it's an obvious next step. But for some reason it needs to be emphasized. If the answer is already there, don't assume it's going to change just because you're asking the question in an e-mail (sorry to be mean, but this is my pet peeve, and I'm exposed to it a lot).
Submission guidelines are there not only because publishers don't want to answer the same question all the time (though if it's anything like answering students asking about post-graduate studies, then they answer the same questions all the time anyway. Yes, the admission procedures and post-graduate courses are listed on the website. You know; the website students have to visit to get my e-mail). They are there to ensure that the writer knows what types of books the publisher is looking for.
And honestly? They are there to see if the writer really wants to be published with this particular publisher or just wants to be published (and anybody will do). Plus, if the writer can't be bothered with reading few suggestions first, there's a possibility the rest of the working relationship will be the same.
So let's recap this part. You find yourself a publisher (May your Google-fu be strong), you read the submission guidelines carefully; you do as you're told, and you submit your manuscript (or first chapter or summary – depending what they want). How do you publish your book? Easily.
There is also one thing you might want to look for. Sometimes publishers (though I noticed it mostly with online publishers) put something called a "call for submissions" on their website. For when they are putting together an anthology and need stories with a certain theme, or when they are starting a new series of books. For some, they might want to use authors who published with them in the past (that's what most of the old-fashioned print publishers do), but sometimes they want new faces and new ideas. And that's a great chance to get noticed (and writing a 15000 words story is somewhat easier than a full-fledged novel).
But basically if you find a publisher who looks like a perfect match for your writing, keep an eye on their website. Because you might not have anything for them today, but later they might need something you'll all too happy to write.