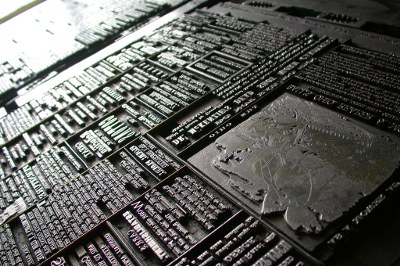 The concept of being original is somewhat lost in new fiction. How many times have you read a story about children with a destiny saving the world, retired cops solving crimes, or princesses dreaming to be saved by knights in shining armor?
True, with the amount of writers and stories floating around, it's quite difficult to write something no one has ever written before. And sometimes, you just have to write your own take on the Jekyll and Hyde story. Or the plot bunnies from hell refuse to let go of your brain until you write about that girl that is meant to kill vampires for the rest of her life. However, all it takes to write something original is a little bit of creativity.
Because even though the outline sounds familiar and everybody will probably notice the similarities, you still can make it your own. That's why nobody complains about Bridgett Jones being based on Pride and Prejudice. And just because "Jekyll" and "Tin Man" are based on previously told stories... Well, they aren't any less enjoyable.
The first thing you can change about an already known story is your cast (forgive me the movie terminology). If you have to have a girl destined to fight vampires, who at the same time falls in love with a vampire, why not add a twist and make the girl a gay boy instead?
But changing a few characteristics isn't enough. Even though you want to tell an old story, you need to remember that if you change your main character it forces you to change the story as well. A midget carrying a small ring around has slightly different problems with sneaking into enemy territory than a full-grown man trying to destroy a magical sword that sings every time the enemy is near. (Contest! Name both novels I mention here. Reward! A cookie.)
Said midget will need a completely different merry band of misfits than a Rambo character would. Different people will follow an antihero and they will do so for completely different reasons (probably with their own agenda in mind). And you will have to take that into the account as well. You want to stay true to those new characters.
Once you reinvent the characters and make them something more than just copies of the originals, you need to take a closer look at the plot. I've already pointed out the most obvious difference, what with the small ring and huge sword (insert your own sexual pun here). But changing the characters change the way they deal with the situation, different reasoning will result in different actions. I would say that it's a matter of perspective, but that would be too easy. See, if a sidekick is following your protagonist because he's a loyal friend then he will act differently than an assassin who follows the great hero because he's being paid.
The thing is: you might think that once you get an idea for your plot, you choose the characters that fit into the grand scheme of things. Me, I'm a fan of a completely different approach. You don't fit the characters into your plot. You build your plot around your characters. It might be a lot more challenging and you might end up with a completely different story than you anticipated... But I assure you, it will be even more rewarding.
As you can see, putting your own spin on a story everybody knows isn't all that difficult. After changing your characters and adjusting your plot to them, you already have something fresh. And technically, if you're subtle enough and creative enough, this should suffice. It all depends on how much original story you want in the actual finished product. Take "Tin Man" for example (yes, yes, TV show, not a book, but it illustrates my point, so shush). Just one glance will tell you that it's a new spin on The Wizard of Oz. But it has its own mythology, its own plot and even though it takes a lot of details from the original story, it provides plot twists and solutions you would never see in the first movie, not to mention the books.
And this is exactly what you want to achieve. Tell your own story, but allow the reader to recognize the references you're making, the situations you put your characters in. After all, there are a lot of stories about a group of unlikely allies, who team up to save the kingdom, kill the evil wizard, and who somewhere on the way become friends. But that doesn't mean there shouldn't be another one, this time written by you.
Getting inspiration from tales already written, using well known twists and archetypes can be difficult if you want to stay original and fresh. But it can also result in an amazing story your readers will love. It's all up to you, so why not take a risk? Go break a pen. Or something.