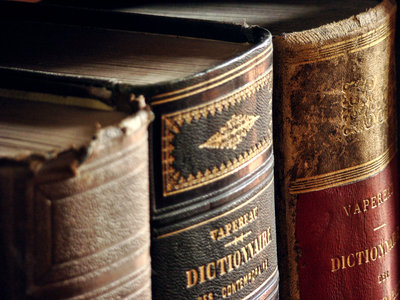 Here's a pop quiz to start off this here blog entry. What do the following folks have in common: Repairman Jack, Thursday Next, Harry Dresden, Garrett, Dexter Morgan, Hap and Leonard, Stephanie Plum and Jack Reacher? Since you're all avid readers, you already know: Each of these folks are fictional characters, and star in their own ongoing series of novels, stories and assorted other media. In some cases, the series is quite extensive, stretching for 10 books or more, and there are undoubtedly scores of names that could be added to this list without trying too hard.
I bring these folks up to make a simple point: Whether it's due to the economics of publishing or the return of serial storytelling to some form of chic, this is a good time to be a lover of series. TV, especially basic cable, has fully clued in to what bibliophiles have known for years: investment in a world takes some time to build, but generates fierce loyalty once it's done. As a result, I sense a boomerang effect: people seduced by good storytelling on TV are starting to discover novels again, where it's been happening for decades. Of course, it doesn't hurt that many TV shows get their impetus from books in the first place, or that a lot of novelists are finding work on these TV shows. The Wire benefited from having crime novelists like George Pelicanos, Richard Price and Dennis Lehane write episodes; True Blood, based on the Sookie Stackhouse novels by Charlaine Harris, had Chris Offutt as writer and executive story editor for a while. Dexter, Bones, Friday Night Lights: all based on or derived from books. Due to the ability to watch whole seasons at a sitting if you want (thanks, DVD and TiVo), long-form storytelling has seemingly become a new standard for dramatic series.
What does this mean for books? Well, for one, since TV and movies love to turn to the printed page for source material (hey, a pre-built world and a loyal audience, to boot), it's likely to provide a boost for the original books. Even though the series only lasted one so-called season (13 episodes? Really?), the TV show The Dresden Files picked up interest in the novel series, and I bet Kathy Reichs' wallet has gotten a lot fatter since Bones started. More importantly, though, long-form storytelling—the kind that recent series ranging from Battlestar Galactica to The Sopranos excelled in—trains its audience to pay attention to plot threads and character development, to look for multi-layered plots and thematic elements. In short, all the things that novels do best. Plus, just about anyone who's ever read a book and seen a movie based on that book knows that no matter how good the film or the show, the full depth of what you read can't be captured on the screen. From there, it's just a short jump to realizing what wonders might rest within the pages of the source material, and working up the gumption to go see. Maybe it's optimistic of me to expect TV audiences to turn to books for more mainlines of the sweet, sweet storytelling stuff. I realize that for folks who aren't already geared to be readers, it's something of a conceptual leap to head off into books, especially since TV does offer a ton of good storytelling right now (and even if you don't like anything currently on, there are always the vasty depths of syndication and DVD). Still, the potential is there. Besides, if I can get my dearly beloved wife, who tends to subsist on a literary diet of bodice-rippers and serial killers when she's not hip-deep in her law studies, to dive into and enjoy Jasper Fforde's The Eyre Affair, then I submit to you there is hope for us all.