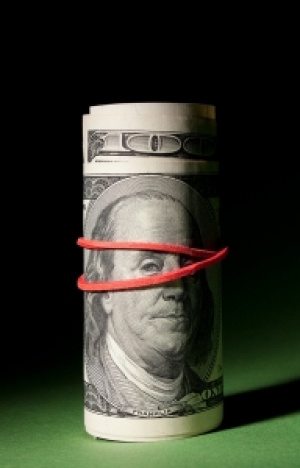 Are we killing serious literature with all our good intentions?
That's the question posited in a recent article in the British paper The Guardian. Although Peter Stothard, who is editor of the Times Literary Supplement, is a blogger himself he maintains that regular people blogging about books will diminish the quantity (and quality) of real literature in the marketplace, and that it will also squeeze out legitimate literary criticism.
I understand this argument. Once upon a time, newspaper had book sections where reviewers discussed and reviewed books seriously, with an eye toward material that had the potential to be lasting and effective. I'm not talking about the Daily Tattler's Best Summer Reading list. There's nothing wrong with that sort of thing, and I like a good page turner as much as anybody, but the fact is that serious literary analysis is going the way of the Dodo bird and the ten-cent cup of coffee.
According to Tuesday's Guardian, Stothard "has warned that blogging is drowning out serious criticism, to the detriment of literature...[he]expressed fears that the burgeoning amount of online opinion about books could be damaging to the future of writing."
In other words, the very existence of Scribophile and other sites where books are debated and analyzed might contribute to the wholesale destruction of "real"writing. Regular people blabbing about what they think may dilute the pool of books published and available, because most likely real, educated book critics will snub popular works of fiction in favor of more serious tomes designed to stand the test of time. There are more regular Joes than book critics, so their opinions could be drowned out by normal-guy, low-brow, off-the-cuff ramblings.
Stothard adds that "If the mass of unargued opinion chokes off literary critics ... then literature will be the lesser for it...There is a great deal of opinion online, and it's probably reasonable opinion, but there is much less reasoned opinion."
Recently, there has been a lot of talk about online book reviews that are simply purchased, not legitimately written by anyone who has any kind of enlightened opinion. The New York Times recently published an article about so-called "consumer" reviews on places like Amazon. While people read the reviews and assume they are written by 'real' people, it turns out that that is not always (or often) the case. The NY Times article quotes data-mining expert Bing Liu, who estimates that "about one-third of all consumer reviews on the Internet are fake. Yet it is all but impossible to tell when reviews were written by the marketers or retailers (or by the authors themselves under pseudonyms), by customers (who might get a deal from a merchant for giving a good score) or by a hired third-party service."
The upshot of all of this is that we can't necessarily trust what we read. When we think we're reading legitimate consumer reviews, we might be reading the packaged opinions of someone paid to toss five stars into the Amazon firmament. When we read those supposed unbiased opinions by other normal readers like ourselves, we might be getting snookered. Likewise, literary critics are finding their avenues squeezed and diminished with the departure of print newspapers of record. Records are transitory now. Most things are pixels, not paper, and opinions are as changeable as the weather.
What do you think of paid reviews? Consumer reviews? Literary criticism?