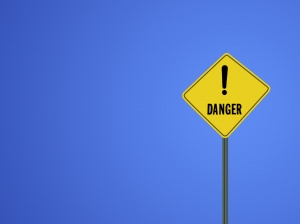 Anybody read any dangerous literature lately? I don't mean books bound in razor blades or tomes that try to eat you; I mean, challenging work that almost forces the reader to look at core assumptions or beliefs in new ways, or presents arguments for something that the reader finds alien or inexplicable, maybe even repellent. I'm not necessarily talking about controversial works, although controversy and challenge often go together. For example, Alice Sebold's The Lovely Bones was seen in some quarters as controversial, but I don't think of it as a challenging work. Excellent, yes, but I didn't feel like Sebold was advancing anything new or arguing for any kind of value reinterpretation. This isn't meant as a criticism, either; I thought the book succeeded at what Sebold set out to do, which is no mean feat given the subject matter and approach.
For me, a good example of a dangerous work—in the sense I'm trying to convey—was Nikos Kazantzakis' The Last Temptation of Christ. Here is a work that finds a new way to examine a spiritual figure of immense importance to millions, re-examining some fundamental ideas in a different light, and yet remains eminently readable (well, I thought so). Kazantzakis certainly found it to be dangerous in some sense; he was excommunicated from the Greek Orthodox Church, the Vatican put Last Temptation on the Roman Catholic Index of Forbidden Books and when he died in 1957, he was laid to rest on a hilltop outside the city of Heraklion because the Orthodox Church refused to let him be buried in a cemetery. Granted, it was more than just Last Temptation that made him so popular with the church, but that one certainly brought things to a head.
Actually, it seems like the phrase "dangerous literature" should be redundant. All literature should be, I think, at least a little. Isn't that what we mean by literature? The works that survive the tests of ages, the books that continue to shape lives and culture decades or even centuries after their authors are gone, aren't these books that push their readers? They insist on their stories and characters, they clamor to be heard. They say things about us that we may hate to admit, or not want to hear.
The American Library Organization, among many other tasks, keeps tabs on efforts to ban books or restrict their access in schools and libraries. On their Web site, they have a page that lists the Radcliffe Publishing Course Top 100 Novels of the 20th Century; of those 100 books, 42 have been the target of repeated and sustained ban attempts for various reasons. Check out the list here; you may be surprised by a couple of the frequently banned ones (the titles are bolded). The one that threw me was Jack London's The Call of the Wild, although it's been a long time since I read it. Maybe Buck was a bigger badass than I thought.
Controversy is a function of society, a statement of values and outrage. What's controversial now may be passé in a decade, just as things that were shocking a decade ago have much less power to upset now, if any. Dangerous, on the other hand, doesn't go away. The ideas and lessons we can take away from so-called dangerous literature are as true now as the day those authors put pen to paper, and that's a vitality that we'll all be lucky to capture in our own work. That, and the good fortune to have something new to add to the eternal roundelay of ink, paper and attention.