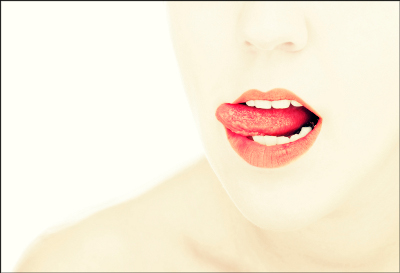 Not too long ago, I was perusing the Q&A section on my LinkedIn profile, and saw a question posted in one of the groups I belong to about selling a book to publishers. The person who posted the question was basically asking if he/she needed to include foul language and sex in the story being considered; apparently, an agent had told this person that the work wouldn't sell without it, and this person was resisting the idea. A discussion quickly followed, with arguments for and against this agent's alleged statement.
This is a pretty relevant topic, and one that writers have a tendency to revisit often, since social mores bend and sway in the winds of culture fairly regularly. Like so many questions, the correct answer is "It depends." However, the question, as it was posed in the LinkedIn forum, had more of a marketing focus. Like many of you, the very mention of marketing tends to cause my gorge to rise and my sneer reflex to kick in, so let's move our focus to the story side of things.
When should you put sex, violence and profanity in your story? Well, if your story is set in a brothel frequented by the Mob, I suggest you're going to be using all three with great frequency. If your story is set among preteens in an Amish community, you can get away with a bit less. The point is, however, that the story and characters should dictate how much of all three you use, and only the story and characters. If an editor or publisher tells you to throw in some more sex or profanity, your first response should be "Why?" It could be a case of misjudging the market, or a case of you censoring yourself. If it's the former, find a different market. If it's the latter, maybe you need to rethink your approach, because your discomfort will not serve the work if it prevents you from honestly portraying how your characters speak and act.
When I was writing my NaNoWriMo novel last year, I was about a hundred pages into it when I realized there was about to be a sex scene. This was surprising, and since I had never written one before, a little troubling. Profanity and violence, no problem; those had been featured prominently in my stories since almost the first time I put pen to paper. Yes, I was that kind of kid. However, I had never had need of sex in my stories before, so I had never bothered. I contemplated eliding over the scene, pulling a North by Northwest to get around it (The train goes in the tunnel! Symbolism alert!) or just ignoring it altogether. After I thought about it, though, I realized it was organic to the story, and was needed to set up a later section. Thus, I ended up writing my first sex scene, and it didn't turn out too bad. That doesn't mean it was good, but when I re-read it later, it managed to avoid the "bom-chicka-wow-wow" vibe I was leery of falling in.
Damn, I had a point here somewhere. Oh, yeah: the point is, if the story requires sex or violence or dirty words, you as an artist should go ahead and put it in, even if you yourself are personally uncomfortable with it. That discomfort, if used properly, can help set the tone or underline your themes, but the most important aspect is to be true to the work. This goes both ways: if your character is a strict Christian who takes the Ten Commandments very seriously, he or she better not say "Goddamn" without an excellent plot-related or character-related reason. A light comic novel about two OCD sufferers falling in love probably doesn't need two guys squaring off with chainsaws. Potentially objectionable material, by its nature, is powerful narrative stuff, and needs to be used smartly and well. That means using it when the story cries out for it, avoiding it where it doesn't belong, and ignoring the objections of readers who curl up into a little ball if someone describes a naked body part, says something impolite or punches somebody—and this is the important part—without viewing it in context. If it doesn't work, ditch it. If it does, put it in play. When it comes to the trifecta of "bad things" in a story, nothing else matters.