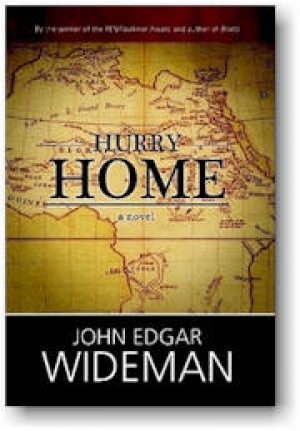 "Mid-level authors already know that the era of large advances, generous royalties, book tours and media spots are over. They have to spend their own time and money to create a website and publicize their books. Publishers just don't have the resources to offer them full support." From Self Publishing, Author Services Open Floodgates for Writers.
Self-publishing is when an author takes on the burden of publishing his or her book.  This includes printing it, binding it, paying for graphic design, etc. 
There are a myriad of self-publishing options.  Here are the three big ones:
Self-publishing companies.  The big ones are Lulu.com, iUniverse.com, LightningSource.com, and BookSurge.com and CreateSpace.com, both of which are owned by Amazon.  These are still sometimes referred to as "vanity presses" but are growing in popularity because they are convenient, offer large royalty fees, give writers a fair amount of creative control, and offer print-on-demand services.  The large companies also offer editing and marketing services (at an additional cost.)  This is an easy route, and makes for a relatively painless and quick publication process.
E-Book Publishing.  This is by far the least expensive self-publishing route.  It is, on the other hand, the most logistically complicated.  There is a particular way that e-books need to be formatted that might be trying for technological dunces like me.  (Smashwords.com sells a style guide to help you format your e-book.) E-books can be distributed a number of ways.  They can be marketed and sold to download online, distributed through Amazon or a company like Smashwords.com to be downloaded onto e-readers (the Kindle, the Nook, the iPad, etc.), or both.    E-books take the most work to put together, but again, this is definitely the least expensive self-publishing option.  (There are, of course, e-Book self-publishing companies that charge to format your e-book for you.  Smashwords is just one of many.  Some companies will offer editing and marketing services, as well.  This is still a less expensive option than self-publishing a physical book.)
Local Printing Company:  This is for the person who likes to have control over the entire publishing process.  Don't like the book size options Lulu offers?  Don't like photo limitations?  Go with a local printing company who can create everything according to your very specific specifications.  This is what my friend Tom did.  A good printing company will advise you on how to go about creating a workable cover (his printing company had a graphic designed on the premises) and will format your book for you.  The downside?  Unlike many self-publishing companies, local printers aren't going to offer you a print-on-demand option.  You will order what you want to sell, and if you are successful, you can request a second printing.  Also, marketing and editing services are not offered.
There you have them: self-publishing options for every type of personality and budget.
For my final self-publishing post, I will discuss the most important aspect of self-publishing: marketing.  I will also be compiling all of these posts into e-book form which I will sell for $300 a pop. 
See there?  That was a bit of marketing as well as some old-fashioned false advertising.  I hope you learned something from it. 
Additional resources:
SPANnet:  An organization for independent publishers and authors.